Our last three runners: Rare Clouds, Big Tree and Witch From Rome
09-July-2021
09-July-2021 9:56
in General
by Admin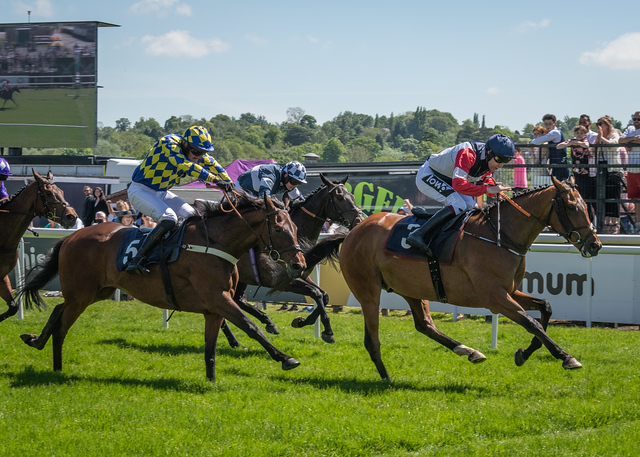 We consider ourselves unlucky not to have had two winners in our last three runners.
Firstly, Rare Clouds ran under Zac Baker to finish 2nd at Uttoxeter in a 2m7f novice handicap hurdle. Clouds was caught in a pocket of horses most of the way around and especially when he wanted to make ground along the back straight for the final time. They didn't go overly quick and then Clouds was caught for toe when they quickened up, he was then too far behind on the home turn. He then quickened up in such a great fashion that he flew down the home straight to finish 2nd, beaten ¾ length. Another 10 yards and he would have won.
The quote from the Racing Post reads: "Rare Clouds failed to build on a pleasing return from a lengthy absence at Worcester but had come in for some support and ran with plenty of credit. He finished off his race well and should be capable of winning something similar". For those that always ask me, yes he ran without shoes. Rare Clouds has been put up 1lb for that run by the handicapper to a mark of 104.
We then move on to Big Tree who ran at Southwell on 28th June, under Daryl Jacob in a 3m novice handicap hurdle to finish 5th. We were really pleased with this run as he needed the run. He is not a horse that you can get fully wound up at home. We were using this race as a preparation for a first start over chase fences. He certainly jumped as if he wants fences so that will be the aim for him moving forward. Again, Big Tree ran without shoes.
Witch From Rome ran at Newton Abbot on Friday under amateur jockey, Harriet Tucker. He found trouble in running, a gap was closed on him, and his feet made contact with the horse in front – it was a good job he wasn't wearing shoes otherwise damage may have been done to the other horse. Roman was again, too far behind turning into the home straight but he flew under the urgings of Harriet to only get beaten by 2 ¼ lengths to finish 4th at 66-1. I am not a betting person but occasionally I will have £10 each way on one of ours at a big price. I'm not sure how much I would have won if he was 2 ½ lengths better – near to £1,000 for a £20 stake? That would have been a good return for such a small outlay – he definitely won't be that price next time.
So, we are frustrated and pleased at the same time, it was pleasing that we ran horses that are capable of winning but frustrating as things weren't quite right. I believe you make your own luck whether it be good or bad, so the jockeys that ride (and myself as a trainer) need to learn and prepare better so it doesn't happen again. I don't want to be writing another blog after they run again and saying we were unlucky.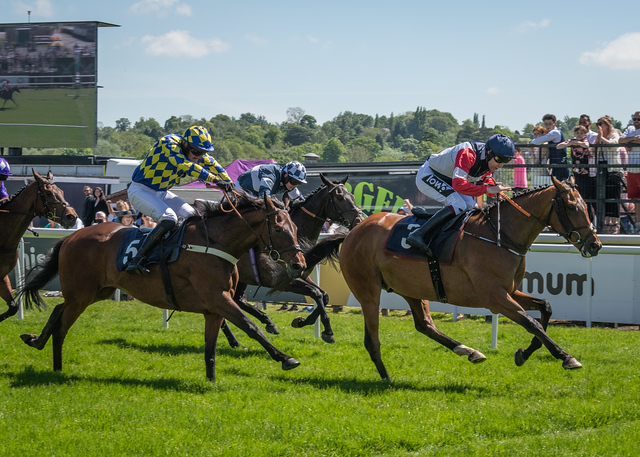 Rare Clouds (left in blue/yellow colours) coming 2nd at Uttoxeter