New horse: Ashton Court (IRE) joins Simon Earle Racing
09-November-2020
09-November-2020 12:38
in General
by Admin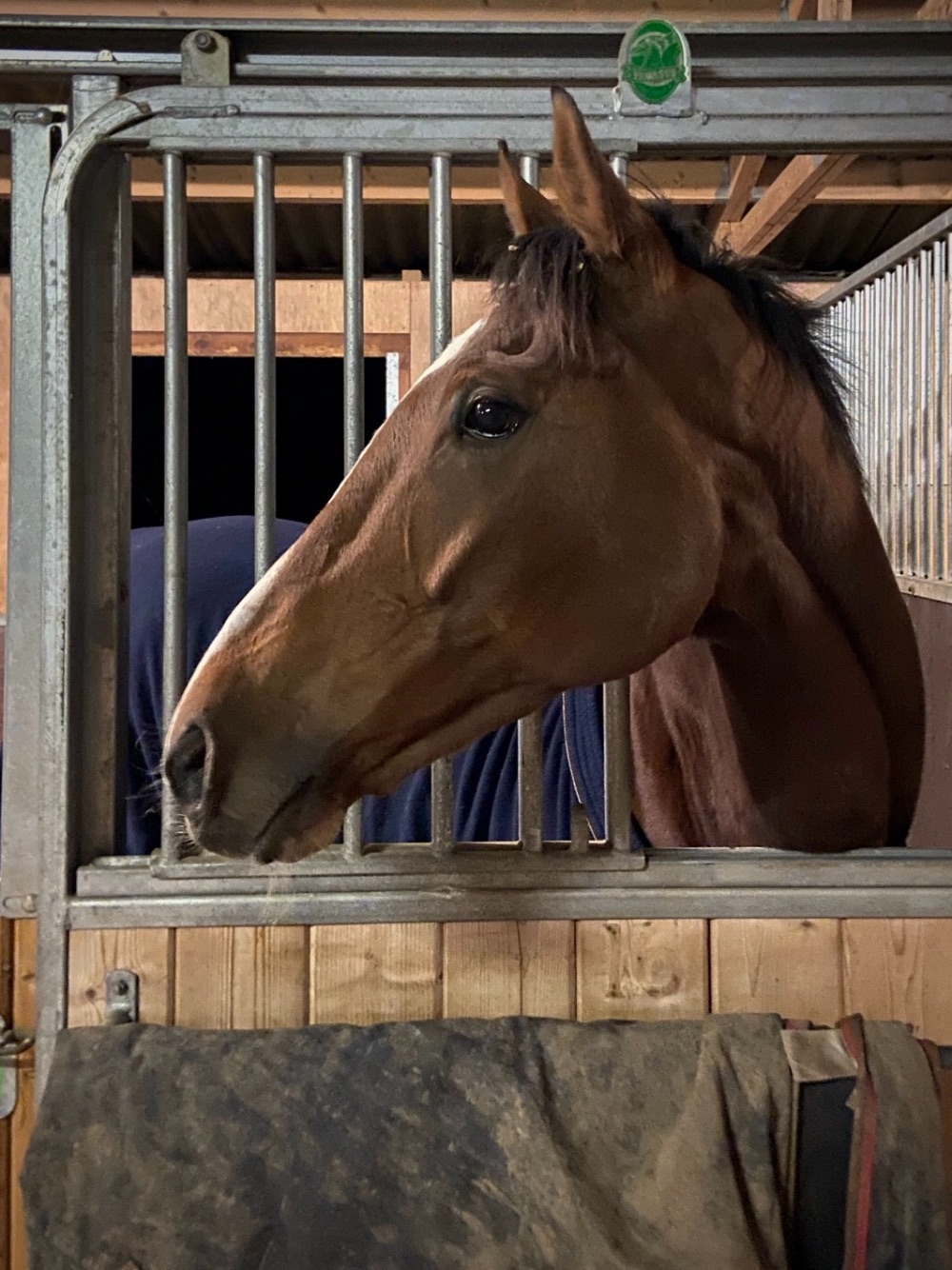 We are very pleased to welcome a new horse, Ashton Court (IRE), to our yard. I have been watching him running in Ireland for some time.
He is a 6-year-old gelding by Court Cave (IRE), a Sadler's Wells stallion, and he is a brother to a couple of decent horses. His mother, Hayabusa, is a half-sister to the very smart staying chaser Gunner Welburn.
He caught my eye when running in Ireland this summer and between July – October this year (over only a 10-week period) he had 9 runs. He finished 2nd four times and only just got beaten on a few occasions. I liked his consistency. He had had a very busy campaign so it was a credit to him that when he was vetted he was sound and with good body condition considering. This shows to me that he is a very tough horse.
Ashton Court has been bought privately for a past owner who has come back into racing again and who has recently also bought the lovely Rare Clouds. We thought 'Ash' (his stable name) would fit in well as he is a summer horse whilst 'Clouds' is a winter horse.
Once new horses have settled in and as we do with all new horses to the yard, we get our veterinary team – Summerhill Equine – to come in and gastroscope for stomach ulcers and check them over for any other issues that may need sorting. Our farrier and barefoot trimmer, Chris Keable, has also visited to take off his shoes and re-balance his feet. He has also been checked for worms, he will see the dentist and is then turned out in the paddocks for a well-earned rest.
We are planning on running him from early Spring through to late Autumn whilst the ground is good. Ashton Court will run over hurdles and fences.