An update on Kilkeaskin Molly's last two runs: 3rd at Exeter and then 4th at Huntingdon, both under rides by Zac Baker
15-November-2019
15-November-2019 10:48
in General
by Admin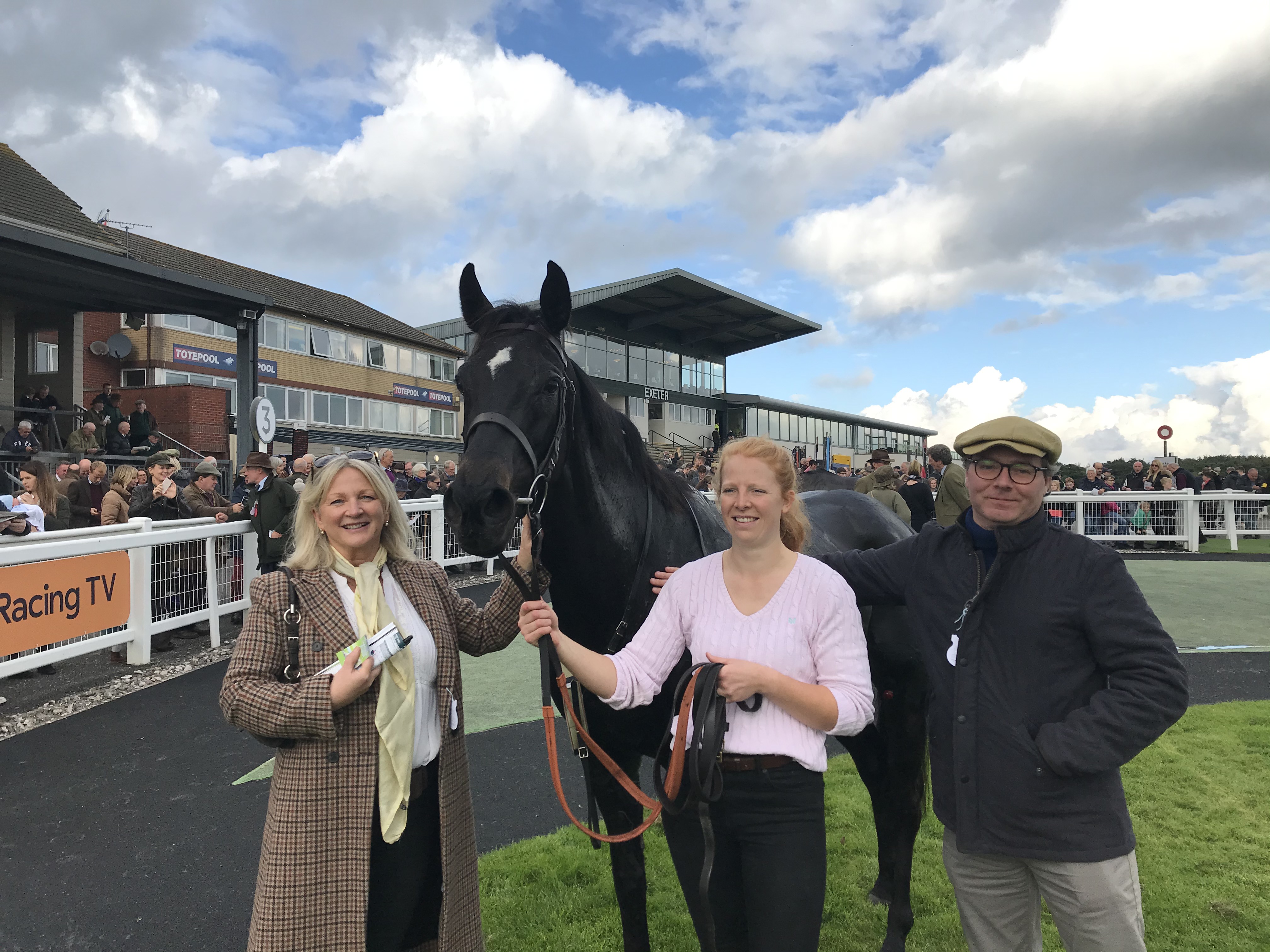 Kilkeaskin Molly is running with great credit, is jumping soundly and is yet to make a mistake and very often is making ground on the others in the air. She is looking fantastic and stands out in the parade ring before each race – so much so that Liz Lyall, our groom who has always taken her racing, won best turned out at Huntingdon and won a bottle of champagne and £50! Well done to Liz – she certainly looked a picture, thank you.
Molly is a very genuine, tough mare who keeps trying her hardest in every race and has a consistent level of performance since joining the yard with now a 2nd, 3rd, 3rd, 4th to her name. Unfortunately, she continues to struggle with her hormones as she came into season yet again just before her race. This is very unusual as mares normally only cycle between Spring and Autumn and usually even then it is not a problem for them, this should not be happening.
We put Molly on a specific supplement from Hilton Herbs called Easy Mare Plus and I do think it has worked to a degree as the effects when she comes into season are less severe – possibly meaning that she finishes placed instead of last.
In my opinion, we have a decent mare that could do a lot better. So, we are getting a specialist vet in to scan her ovaries and see what is going on and hopefully take the appropriate course of action.
Watch this space as I can tell you, you we will see a different horse when we can get to the bottom of her issue!
Kilkeaskin Molly coming 3rd at Exeter racecourse with her connections, Mrs Kate Marment and Mr Charles Church alongside our groom Liz Lyall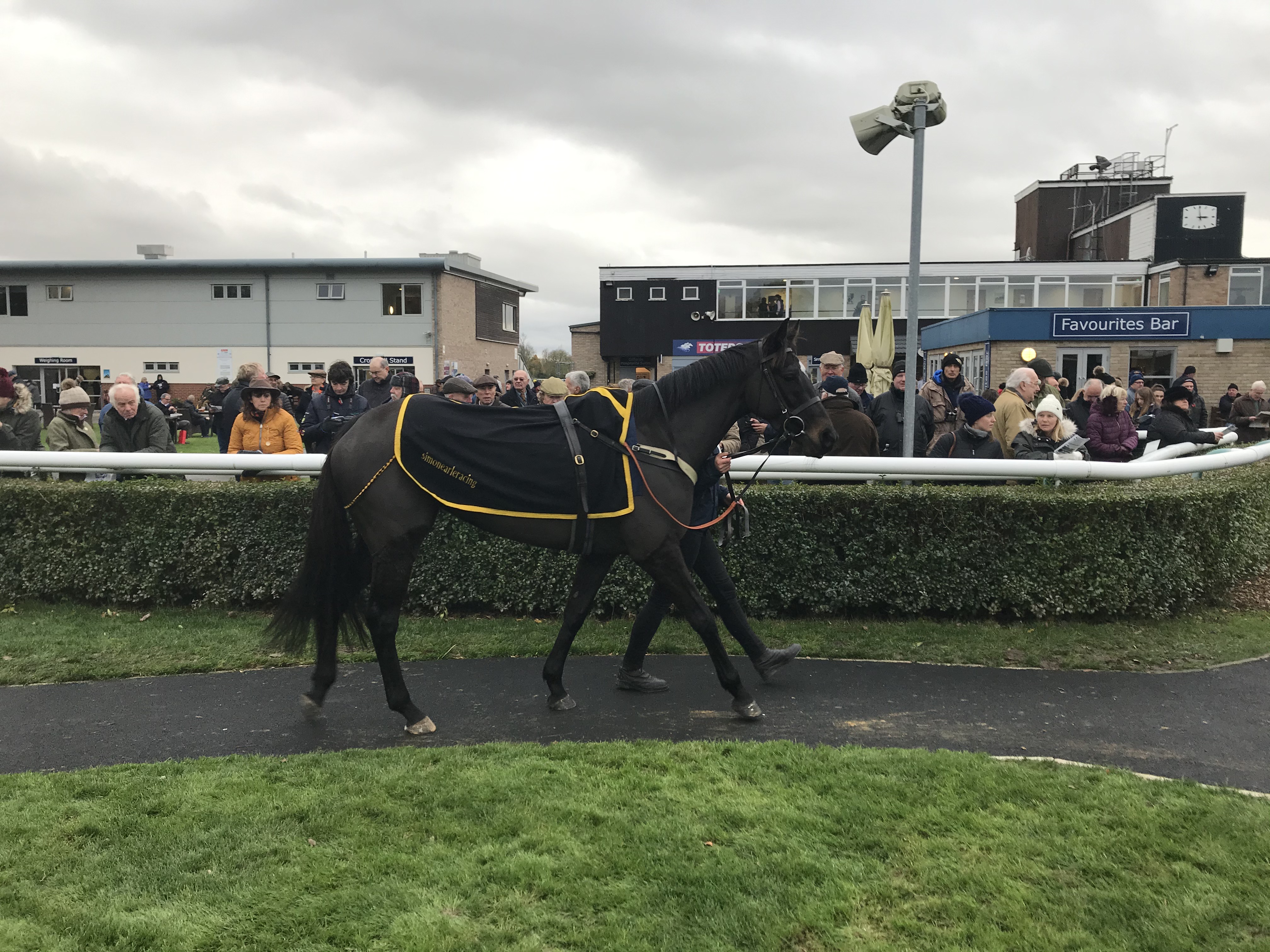 Kilkeaskin Molly in the paddock at Huntingdon racecourse on Tuesday