New horse: Sixth of June arrives into the yard
17-September-2019
17-September-2019 13:43
in General
by Admin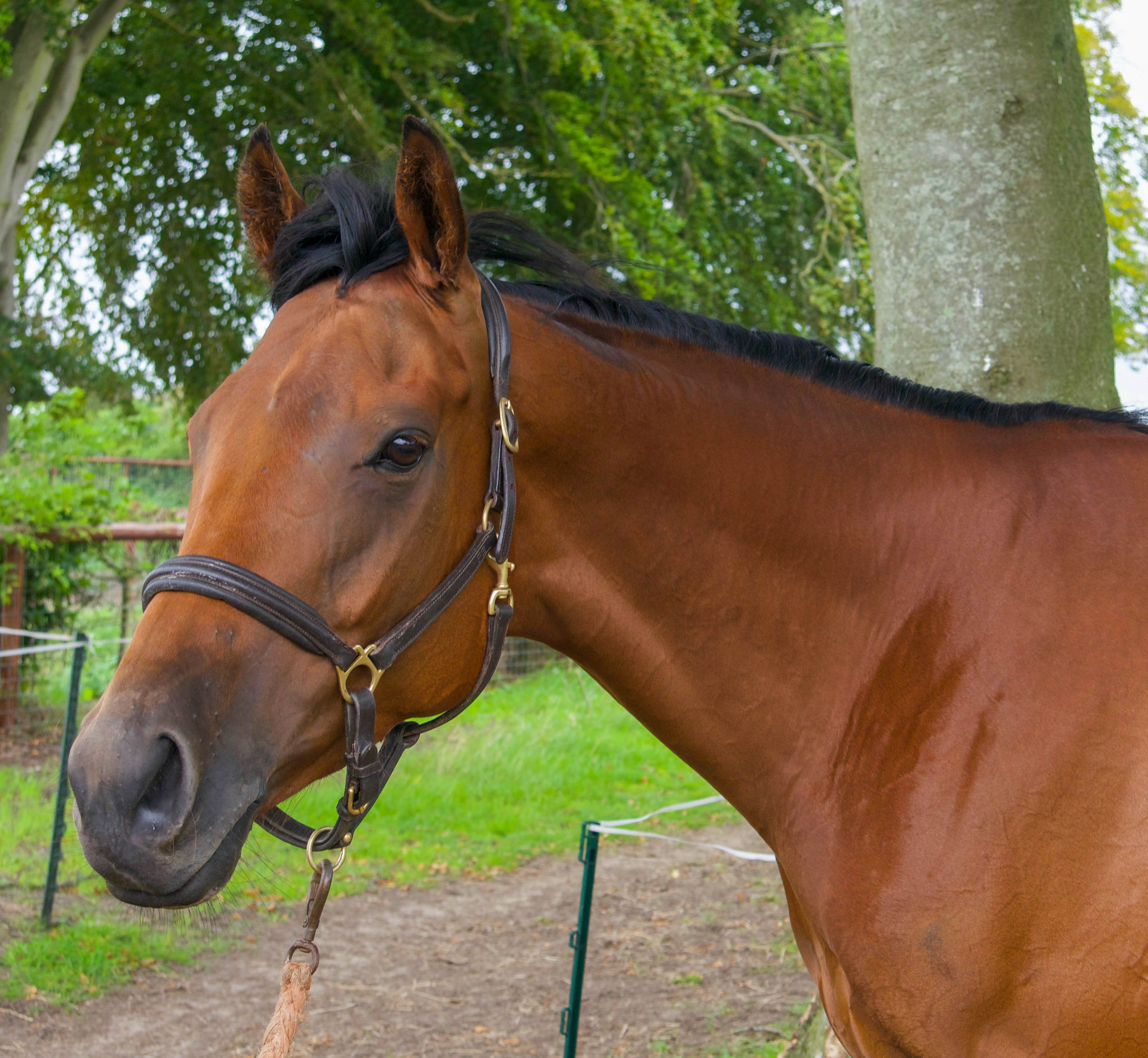 We are delighted to welcome a new horse into training on the yard called Sixth of June for owner Mrs Bernadette Tucker. Bernadette also owns the lovely Harptree Hill. Sixth of June's stable name is Grace. Bernadette's niece, amateur rider Harriet Tucker who works for Paul Nicholls, had started Grace off doing road work for a month before she arrived. We have therefore been able to get going, straight into cantering, once she had settled in.
Grace has arrived in very good condition with plenty of muscle plus an ideal bit of weight to work on. Fillies can so often go off their grub easily so I always like a slightly heavier mare when we start cantering – it is never a problem getting weight off but it can be a real problem to get the weight back on again, especially if they are worrying about something.
I am particularly delighted she is here because as I have said before we get to see Donald Tucker on the yard – one of my favourite people! I've known Don since I was an incompetent 7lb claimer trying to ride winners! I should have ridden a double for him one day, but I got beat a head on the second horse because I lost my irons at the last at Newton Abbot. I thought, perhaps, that I might have been more effective as I could swing my ironless legs much more and kick the horse in the belly harder..I'm not sure Donald held the same view..
The video below is of Sixth of June (on the left) and Kilkeaskin Molly (right) doing a fast piece of work up the hill gallop.