New horse
21-May-2020
21-May-2020 15:05
in General
by Admin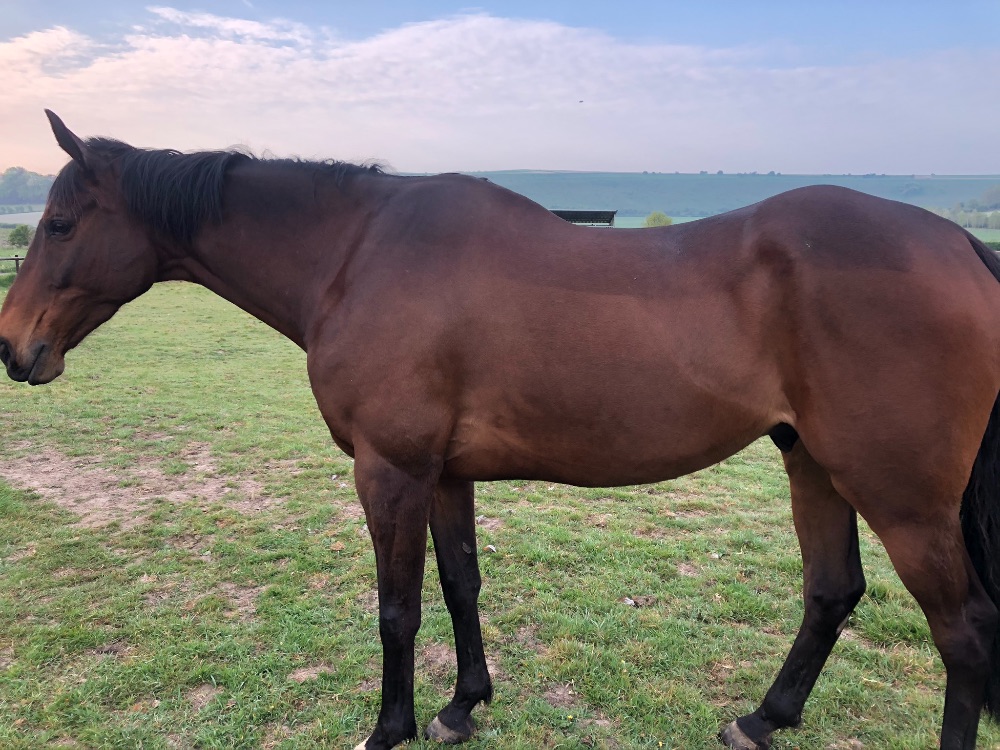 We are delighted to introduce a new horse to the yard that actually arrived with us back in December. He was bought privately in Ireland for a new owner to the yard. We are thrilled with him but he has been a bit of project.
He is a lovely, big horse by Scorpion who has had 11 runs in Ireland. His last two runs over hurdles in Ireland were his best when he recorded a Racing Post Rating (RPR) of 111. His mother is an unraced sister to Paisley Park and you might see the similarity in his old-fashioned head and big ears (which indicate honesty). Paisley Park is the hugely popular horse that won the stayers hurdle last year at the Cheltenham Festival.
Since he arrived on the yard late last year, we have taken our time with him and now that we have no jump racing until at least the 1st of July, we have been forced to take our time which will only benefit him further.
As you can see from the photos below, he has really improved since being here and we have completely retrained him. When he arrived, he weighed 500kg and he is now 570kg. He is a very big horse and we felt he needed to put on weight with good condition and strength. We think he needed more muscle to jump and gallop to his full potential and we think we are really getting there now. He has been doing plenty of unridden work to try and build up some condition and muscle. He also has a diet tailored to him and which he likes and an exercise routine that hopefully will benefit him and help him to perform to his best. Turning him out all the time with the lovely Spring grass and working him from the field was a big help.
Below are a few videos of him at work and play – we can't wait to get him onto the racecourse when racing resumes.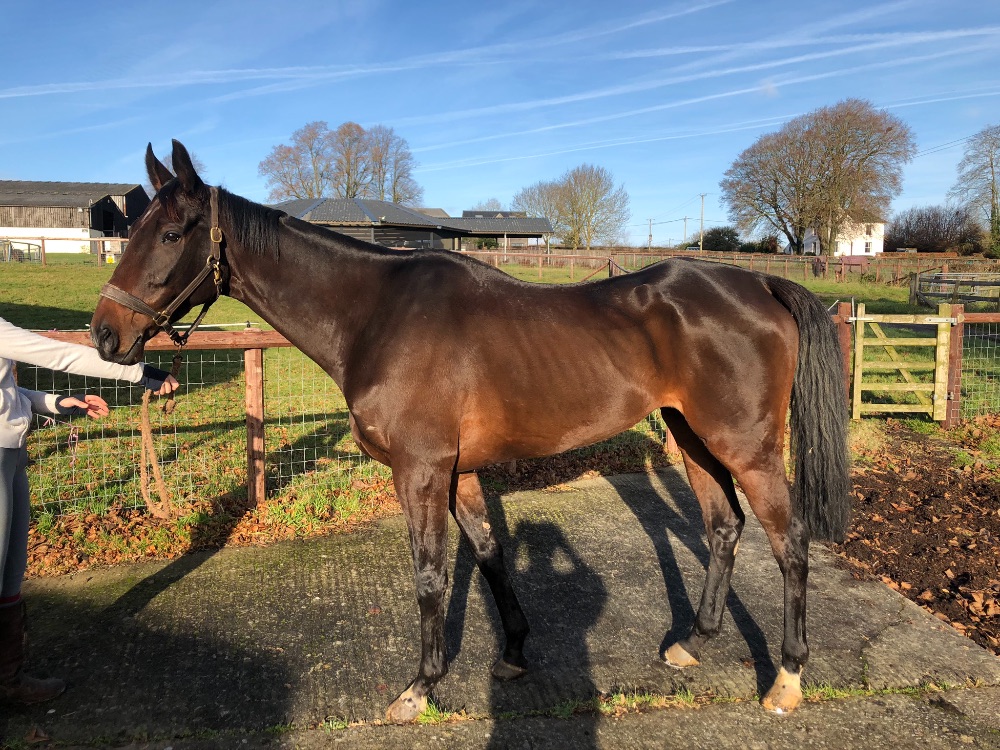 New horse on his arrival at the yard in December 2019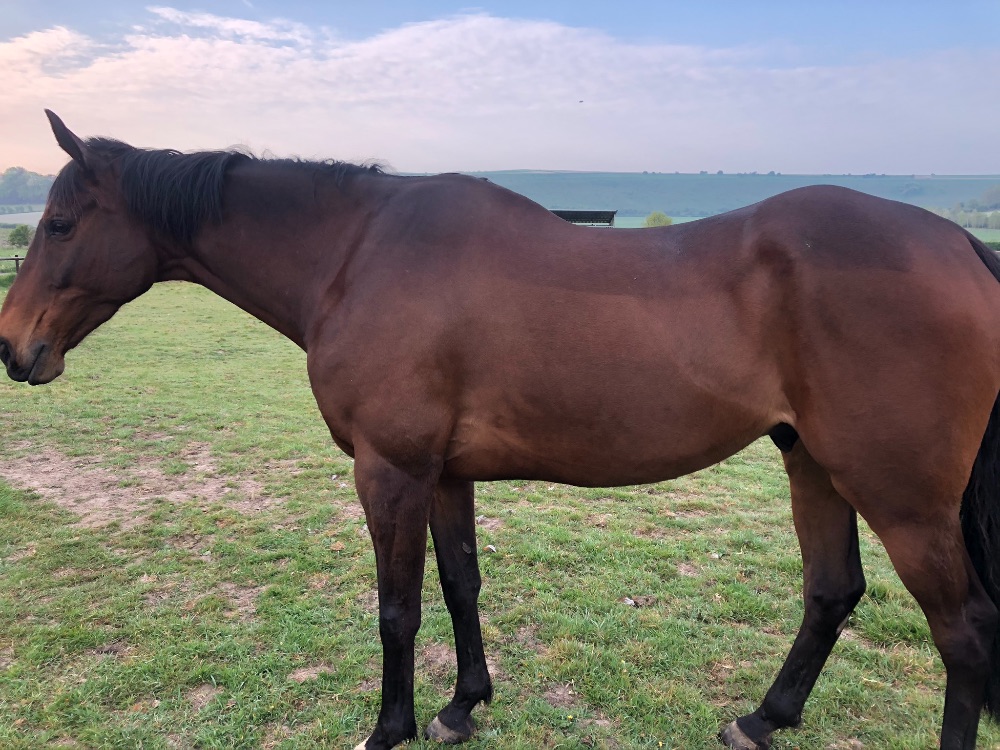 And after a few months in April 2020