Rare Clouds - 3rd at Haydock and enjoying a grid work session
28-March-2021
28-March-2021 19:03
in General
by Admin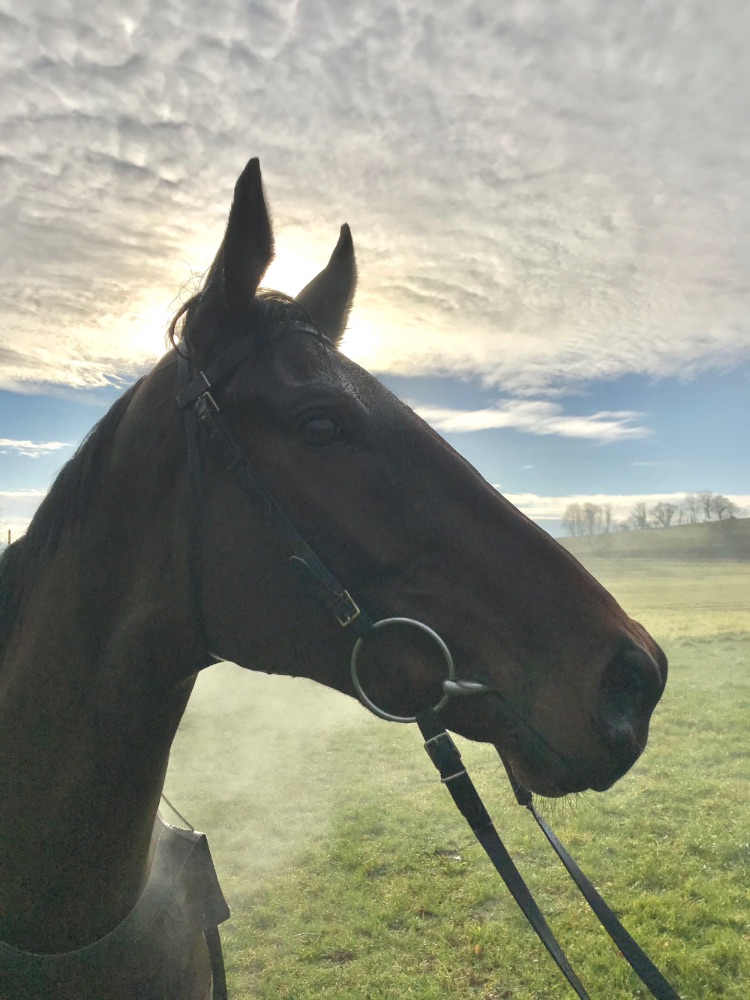 In this video we have our relatively new employee, Georgia Newby-Vincent, who is an International Show jumper riding Rare Clouds. Rare Clouds is owned by Mr Rupert Martin and is a full brother to the marvellous Vintage Clouds who at the age of 11 and running in the same race at the Cheltenham Festival for the fifth time, finally won it this year. Surely this is what we love and is unique to National Hunt racing?
From my days at Pony Club (Beaufort and South & West Wilts) through to having a brief spell eventing, I have taken bits from what I have learnt. I've been privileged to work with the likes of Andrew Nicholson and more so with Yogi Breisner; I have put together a very simple, repetitive grid work routine whereby you can repeatedly put the horse wrong at an obstacle. We can continually make the horse shorten its stride, use its brain to get itself out of trouble and snap up its feet and shoulders quickly. In the first clip in this video note the shortening of the stride that Rare Clouds does going into the second jump. This is putting the horse in a difficult situation where he is going to have to think to get himself out of trouble. Then we finish as you can see on the second clip in the video, with him meeting the obstacle on a lengthening, uninterrupted stride which is much easier for him.
Horses regularly make ground at a jump and it is very easy to do that when you meet the obstacle on an uninterrupted stride. But, as we know, that won't always happen so if you can teach them to shorten like clockwork, they hopefully stay on their feet and don't lose any ground. By making things difficult and repeat, repeat, repeat it should then become simple and a natural thing for them to do on their own accord, without relying on the jockey to organise them.
We were very pleased with Rare Clouds' first run for us to finish 3rd up at Haydock on Wednesday after an absence of 388 days. It was lovely to meet up with his previous trainer Sue Smith and her husband, the legendary show jumper Harvey. I was lucky enough to ride out for them once as I rode for the big owner Trevor Hemmings, who had and still does have horses with them. It is a special place where they train, high up in Yorkshire. Just really lovely, genuine people so I was very pleased they won at Cheltenham with Vintage Clouds.
P.S Happy 18th Birthday Georgia!