Lunchtime with the Wonder Women!
18-May-2023
18-May-2023 0:00
in General
by Admin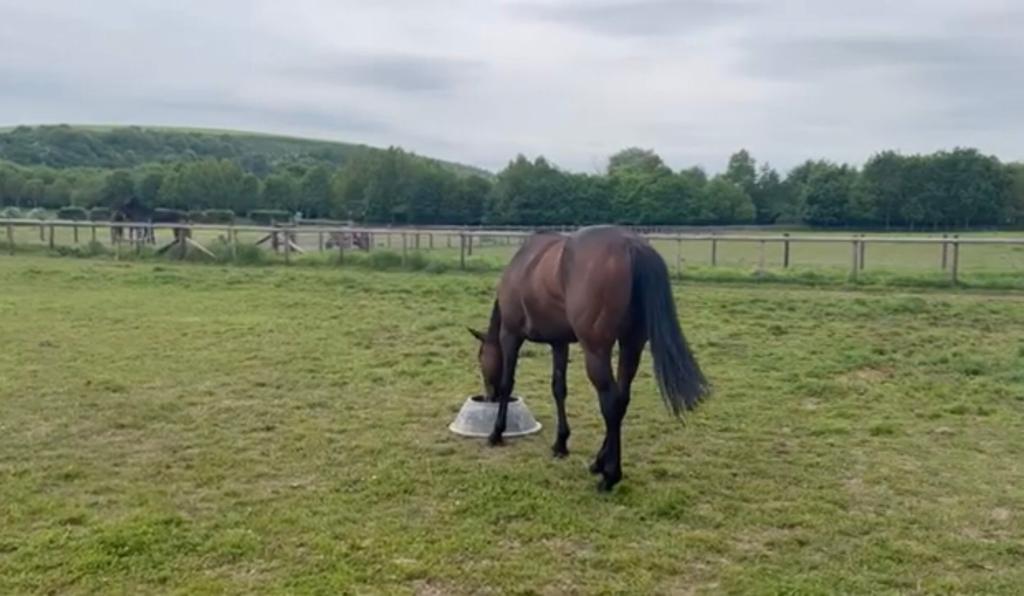 In this video below we have the wonder women, having their lunch. These are all fillies, all are in full training.
Here we have Magic - Nivelle's Magic who was 150-1 and came 4th on her first run for us, and she has improved well over a stone since she's been with us. Prior to arriving in our yard she had three previous runs. We are delighted with her.
Next we have Rose - Malago Rose; she was 40-1 and ran on from the back of the field to come 4th in her first ever racecourse experience, running in a bumper at Taunton. She is going hurdling shortly.
This is Nellie – Nowyouvebinandunit; she improved out of her skin first time in a handicap and the handicapper has put her up over a stone. She would have been 3rd I think; but the jockey lost her irons two out, so we are really looking forward to running her next time.
Bella – Bella Madonna; she is running at Southwell and has been schooling really, really well so we are looking forward to running her. She was 3rd in her first ever racecourse experience in a bumper at Lingfield at a big price, again!
Dove – Golden Dove; she is sharing her feed with Magic. Dove is a superstar; she is placed nearly every time she runs. She has won on the flat.
Really happy with all these fillies – definitely the wonder women.