Retired racehorse, Golden Hour, For Sale
29-November-2019
29-November-2019 14:20
in General
by Admin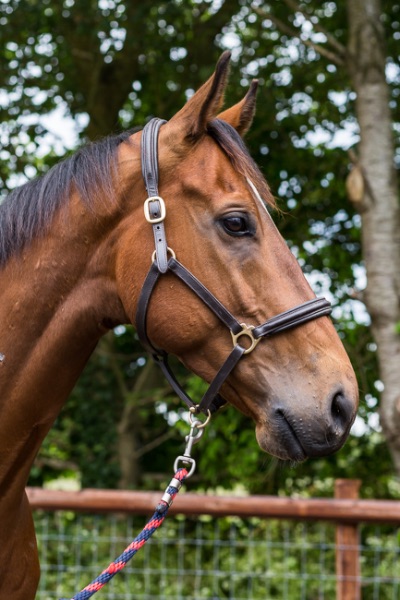 Golden Hour has been retired from racing at the age of 5. He is a big, bay, approximately 16.2 gelding who was impeccably bred by Goldolphin/Darley and is by one of the best and most successful sires in the USA in stallion Medaglia d'Oro (whose stud fee is approximately $250,000) out of a mare called Morrow.
Goldie, as he is known on the yard, is a very kind and gentle horse with a fantastic temperament for learning new things and takes everything in his stride. I feel he has enormous potential in another equine discipline be it eventing, dressage, show-jumping etc., which is why we are investing the time and effort in this young horse getting him reschooled. He is unlike your normal ex-racehorse and I believe he has exceptional talent to go further. Goldie has already been to top eventer Coral Keen for a few weeks where she took the video of him below.
Goldie is a stunning mover with lovely paces and plenty of scope. He has been retired from racing completely sound and is currently barefoot. He has no vices. We have absolutely nothing to hide which is why we have been as thorough as we can to show that he could go on to something in another sphere and be successful. Golden Hour also qualifies for many ROR (Retraining of Racehorse) classes. Goldie is available for viewing here at the racing stables where he continues to be cantered to retain fitness and is undertaking flatwork and gridwork. We are looking for a top, 5* knowledgeable home for this gentleman. Please contact Simon direct to find out more: 07850 350116.
Golden Hour was retired due to a wind issue. We sent him to Langford University vets were he passed a treadmill wind/exercise test which simulated the speed and distance requirements of a BE Novice cross country course.
Why Goldie was retired from racing:
Back in January 2018, Goldie had a tieback and a hobday performed by top vet Geoff Lane at Langford Vets in Bristol. After a race in May this year he was sent back to Langford for a test on the treadmill and was found to have a partial larynx collapse under intense racing conditions on the treadmill at a speed of 11m/s on a 10% incline. At slower paces the larynx & airway remained stable. This type of exercise test is more demanding than the requirements for eventing; 11m/s equates to 660m/min whereas eventing speeds vary from 435m/min to 570m/min.
After Goldie was at Coral Keen's, we wanted to be absolutely sure that his wind would be okay for BE Novice eventing so we sent him back to Langford in September 2019 for a modified exercise test performed again on the treadmill to simulate the speed and distance requirements of a BE Novice cross country course. This test took into account undulations seen during cross country with a faster speed step to recreate the faster speeds travelled between fences over a maximum course distance of 2800m. This was undertaken by top Sports Medicine vet, Dr Kate Allen, who concluded that the larynx collapse previously seen under racing conditions did not occur at speeds/distances similar to those required for Novice eventing and that his airway was considered sufficient to undertake this form of exercise. Goldie also travelled well without encouragement throughout the exercise test.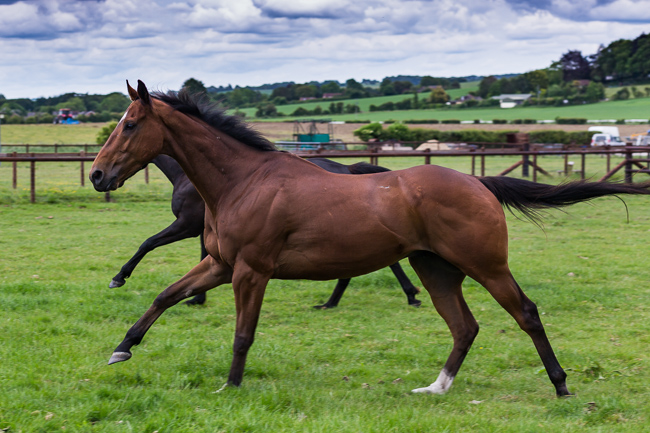 Golden Hour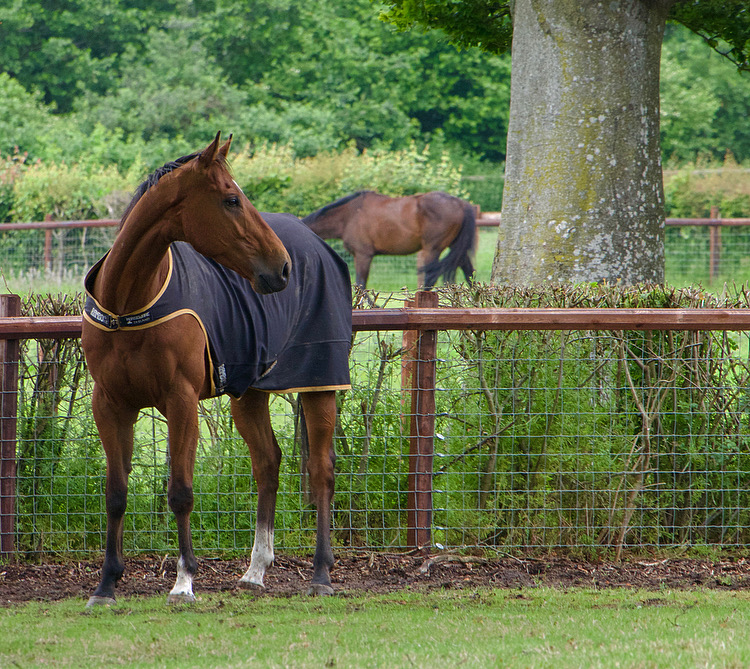 Golden Hour doing gridwork here at Simon Earle Racing
Golden Hour being ridden by top eventer, Coral Keen