Golden Dove & Bella Madonna galloping on a beautiful morning
08-April-2023
08-April-2023 0:00
in General
by Admin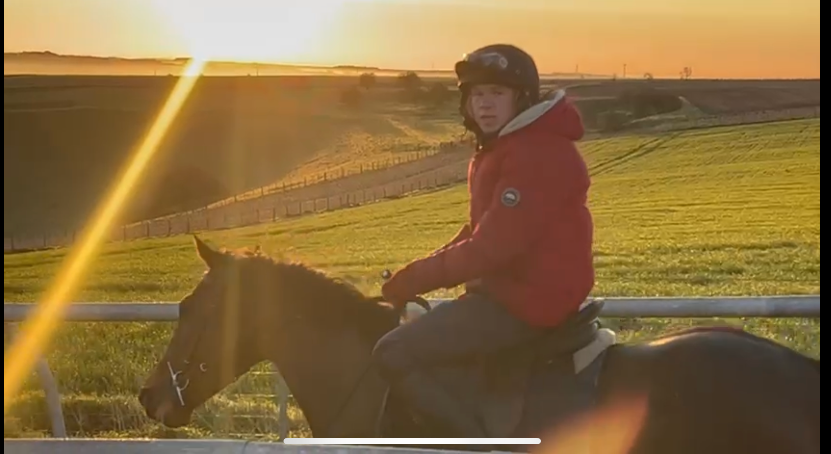 Morning Everybody,


It is an absolutely gorgeous morning here at Simon Earle Racing, based at The Beeches Farm in Sutton Veny, Wiltshire. We are up early because we're off racing later today with Nowyouvebinandunit at Newton Abbot Racecourse. It's always a pleasure to be doing what we are doing, especially on early work mornings like this.


Here in this video below, we are working Golden Dove, who won last time out, and Bella Madonna, who was 3rd in her bumper. Lewis Treloar is riding Golden Dove in front and Sophie Levine is riding Bella Madonna. Both horses are absolutely flying. I couldn't be more delighted with them.
And in the video below, listen to Lewis Treloar talk about Golden Dove and Sophie Levine report on Bella Madonna's fast work.
Golden Dove is on fire
Lovely morning here at Simon Earle Racing
Bring your horses