Kilkeaskin Molly 2nd at Worcester at 33-1!
30-August-2019
30-August-2019 18:31
in General
by Admin
We were delighted with Kilkeaskin Molly's run to come 2nd at Worcester on Wednesday with the delightful Daryl Jacob on board at a price of 33-1. This was effectively her first run for us as when she last ran at Uttoxeter she was in season. According to the Racing Post ratings she has equalled her best ever run in Ireland which is an excellent starting point for us. Every horse we get with previous form we aim to improve – it is very satisfying when that happens. The Racing Post analysis says: "Kilkeaskin Molly ran a big race on her second start for Simon Earle. She had some fair form in Ireland and has improved a bundle for her initial start on these shores."
What is even more pleasing is that the race wasn't run to suit her at all – she needs a good, strong gallop of which we didn't get. I think she will improve so much mentally when she realises that racing and training is a pleasant experience. In the last few days since her run she has certainly grown in stature and confidence.
Molly lost 16kg for her run (we weigh them before they are loaded onto the horsebox and when they come back) so we shall make sure that all that weight goes back on to her, and a bit more, before we really start working her at home again. She is a mare who tries very hard and puts a lot into her races, so she is not one to run every week. Like so many racehorses if you look after them, then they will look after you.
There are two legs still for sale in this exciting, young 5yr old mare and I expect that the price of a leg will go up further than what it currently stands at as she continues to improve and run better. If you are interested in hearing more, please ring me on 07850 350116.
Here she is in second place spring heeled, as she was all the way round, and sporting no shoes (photograph by Worcester racecourse official photographer, Nigel Kirby). In fact, she took quite some leap at the first hurdle in the home straight and saw an amazing stride. You can see in the photographs that the rain certainly came. Thank you to our groom, Liz Lyall for leading Molly up and looking after her so well at the races.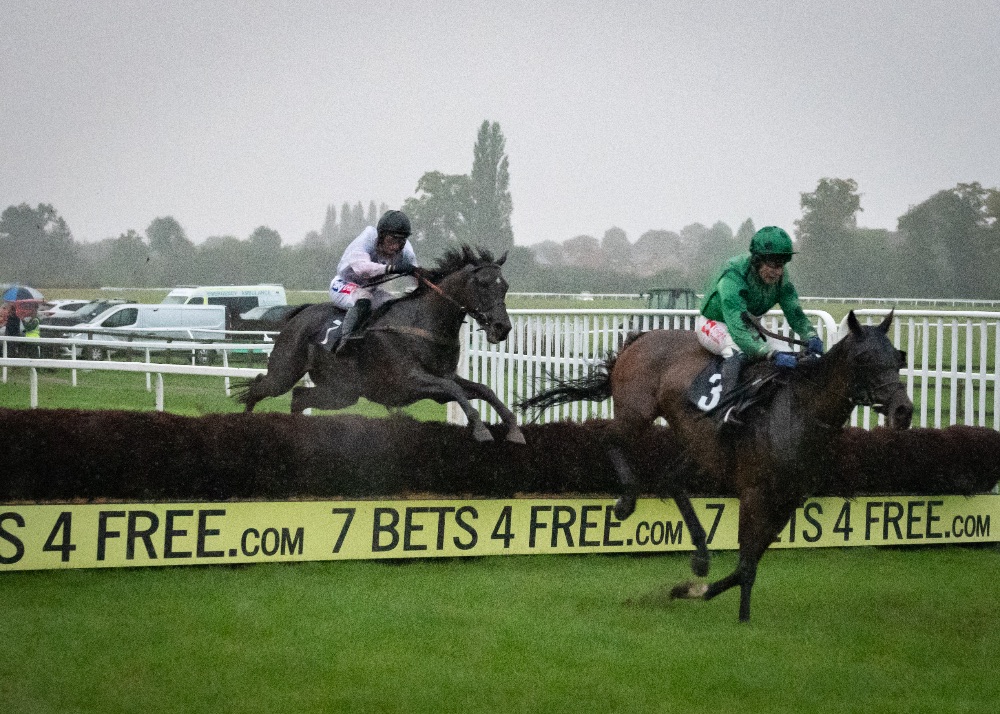 Kilkeaskin Molly, white silks black cap, being ridden by Daryl Jacob at Worcester Racecourse. Photo courtesy of Nigel Kirby.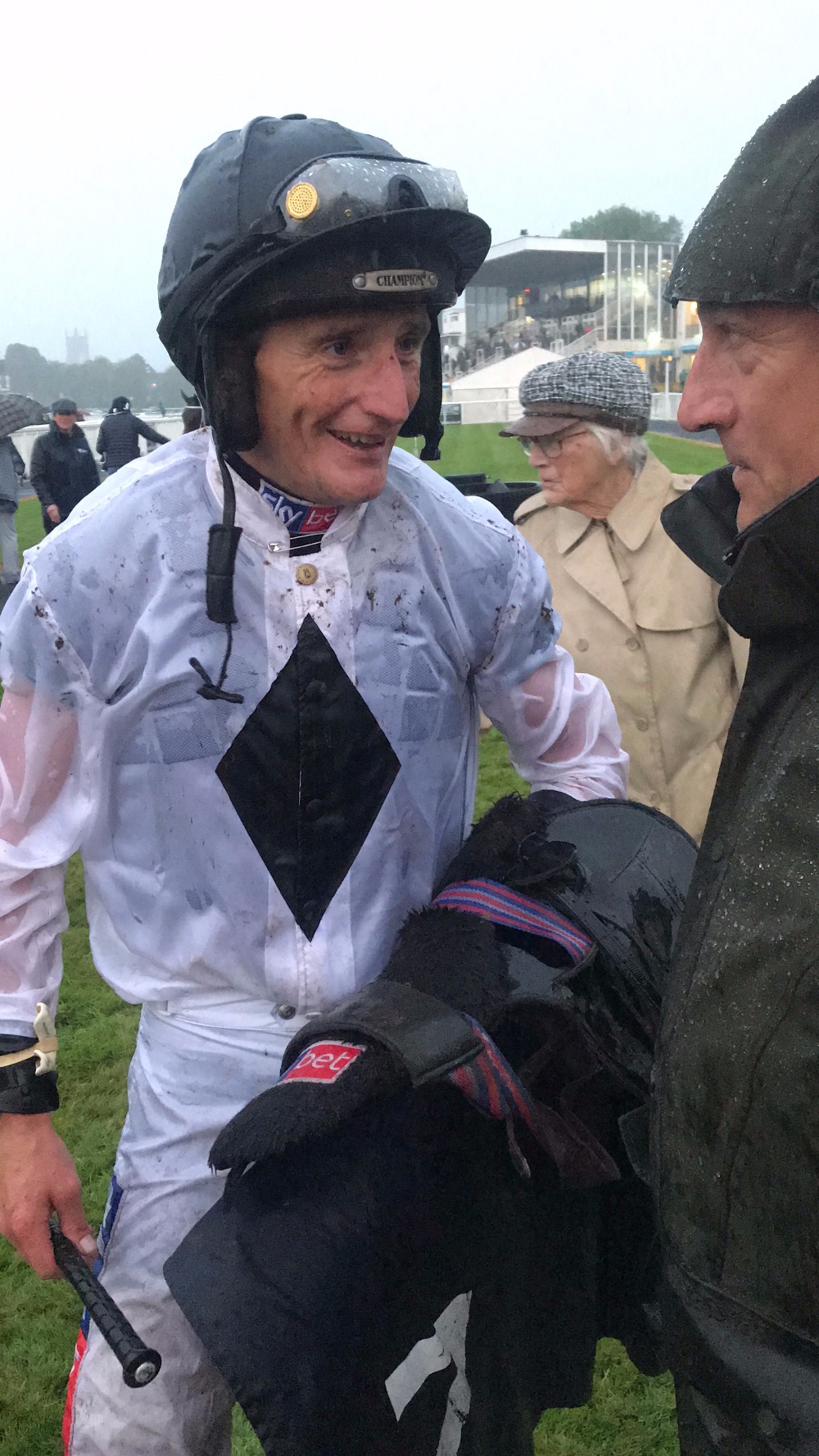 Daryl Jacob looking happy!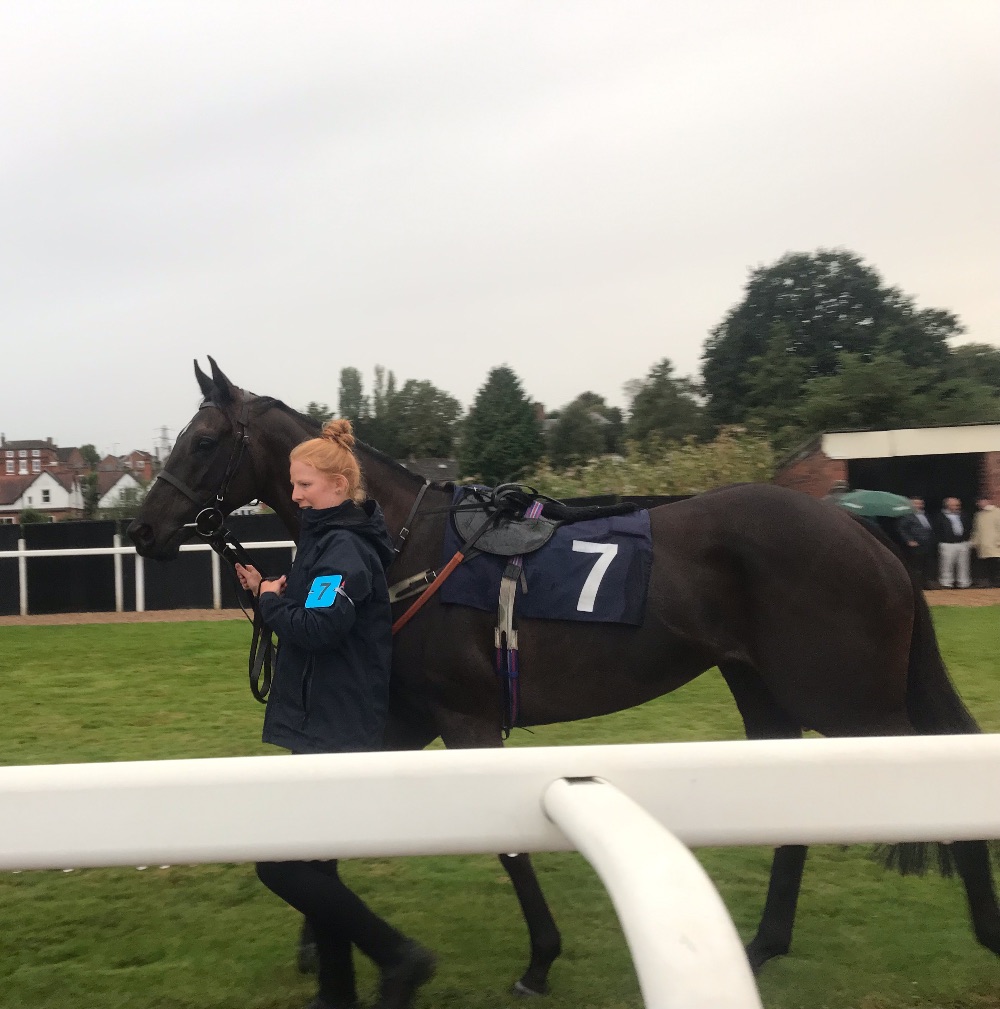 Liz Lyall leading up Kilkeaskin Molly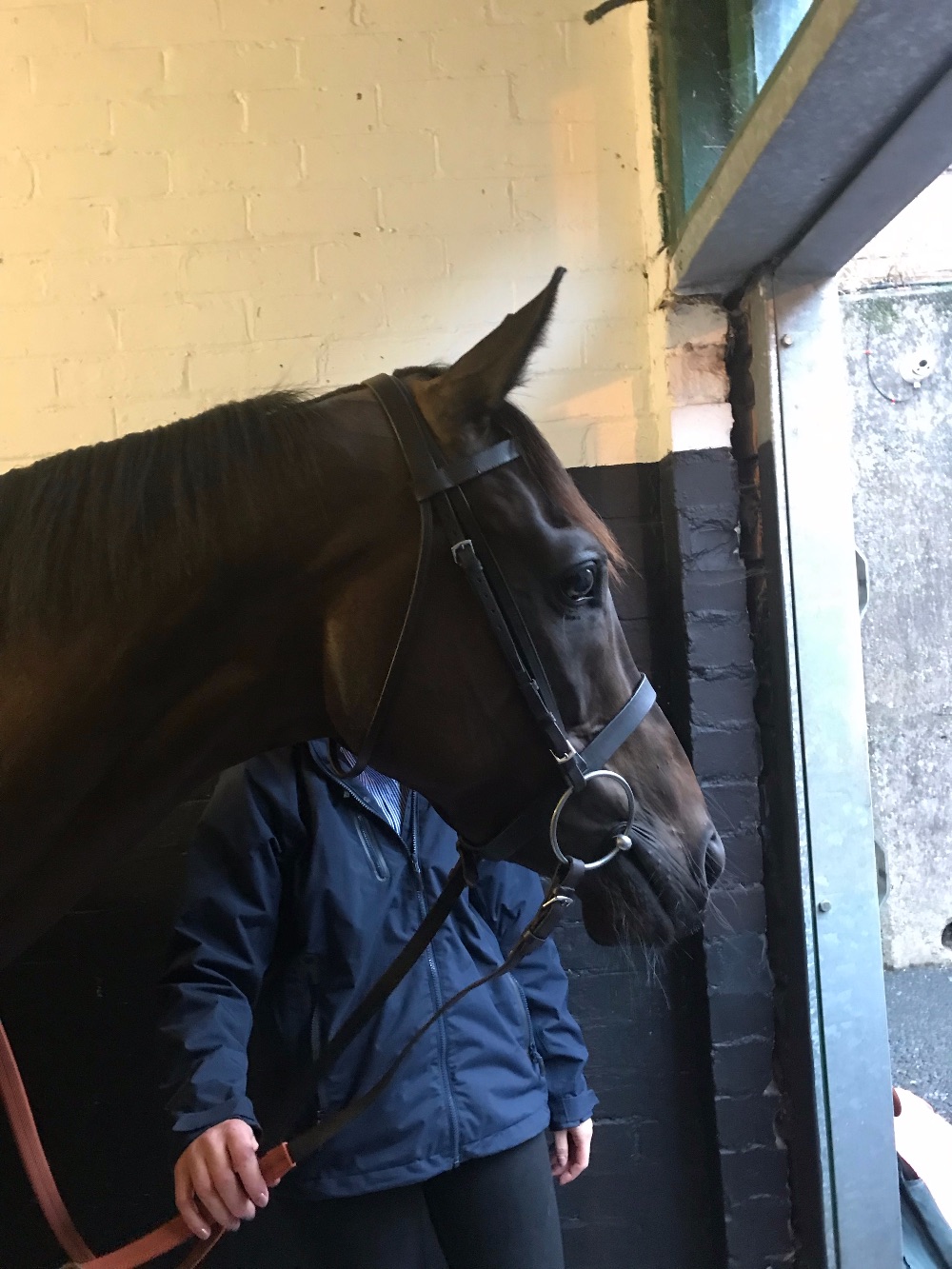 Kilkeaskin Molly relaxed in the racecourse stables before the race