Use of hill gallop: one mile, all-weather
This standout gallop rises more than 220ft, which is the perfect gradient for developing fitness and endurance without placing too much stress on the horse.
The all-weather gallop has a top-quality riding surface made by Equivia. Equivia all-weather surfaces are a unique blend of silica sand and fibres with a consistent wax coating. These unique blends are designed for minimal kickback. To find out more about Equivia surfaces please contact Justin Chittenden at Equine Health Centre Ltd.
https://www.equinehealthcentre.com/equivia-all-weather-equestrian-surfaces/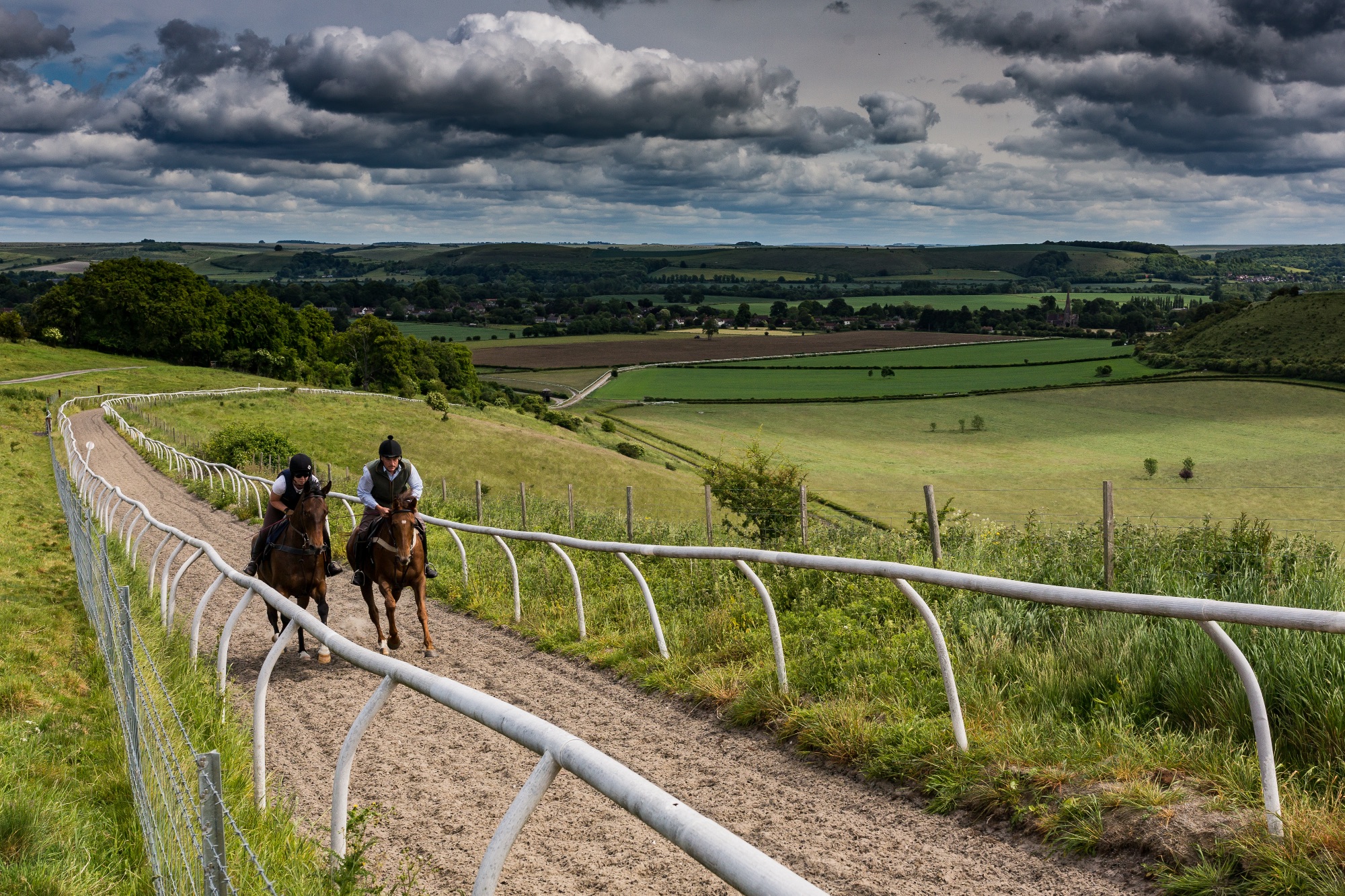 Use of round gallop: one mile, all-weather
This gallop is perfect for lots of steady work and for sweetening horses up.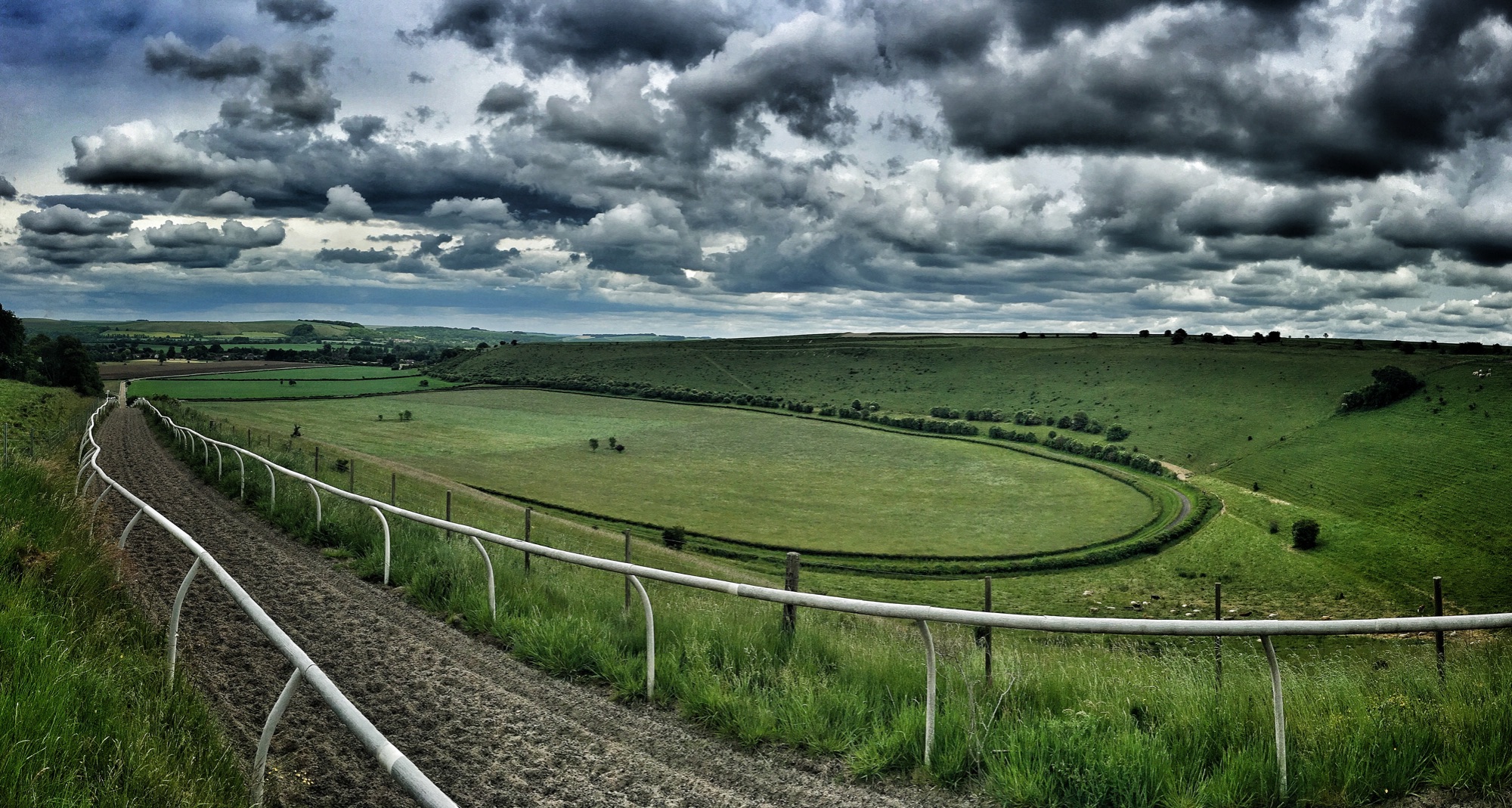 Stables
The horses are stabled in a large, airy American-style barn, where they are able to see each another and interact with their stablemates. This means that they are relaxed when they come in from the paddocks to be stabled, and so eliminates many of the stress behaviours that are often seen in racing yards, such as crib biting, wind sucking, box walking and weaving.
Every stable is fitted with Stablecomfort flooring, a wall-to-wall waterproof mat system that is ergonomic, efficient and environmentally friendly. The surface is designed to simulate natural turf, providing a supportive, even surface when the horses are standing in the stable. http://www.stablecomfort.com/stablecomfort/
Each stable dimension is 14ft x 12ft, which is larger than industry-average stables.
Every stable has a large window with a beautiful view.
All horses are fed and watered from the floor.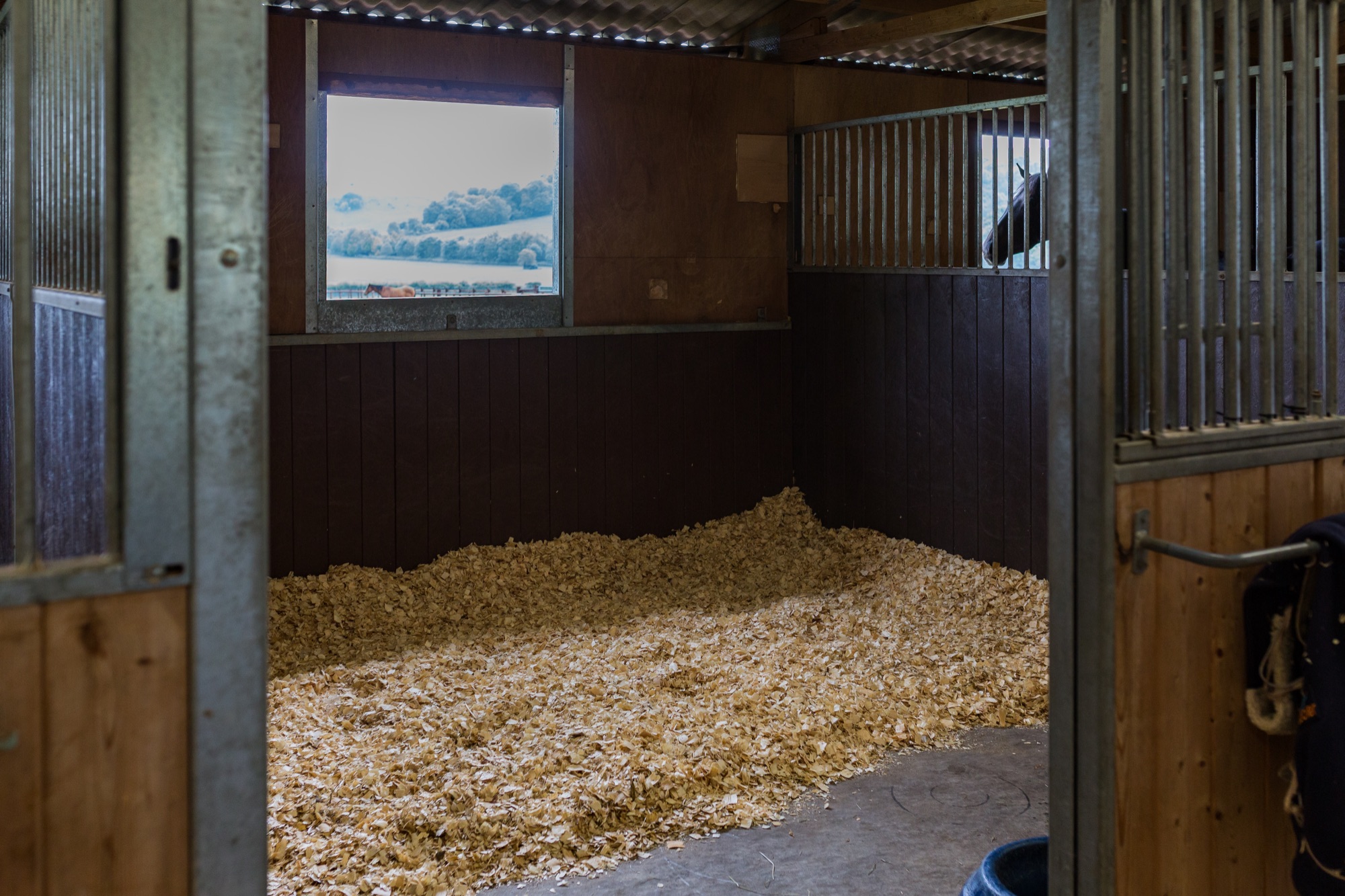 Paddocks
We are fortunate to have several acres of safe, sheltered, post-and-rail paddocks, which provides turn-out and long periods at pasture for all horses in training.
These large, well-maintained paddocks allow us to turn out horses together, encouraging them to socialise as a herd, rather than being turned out alone.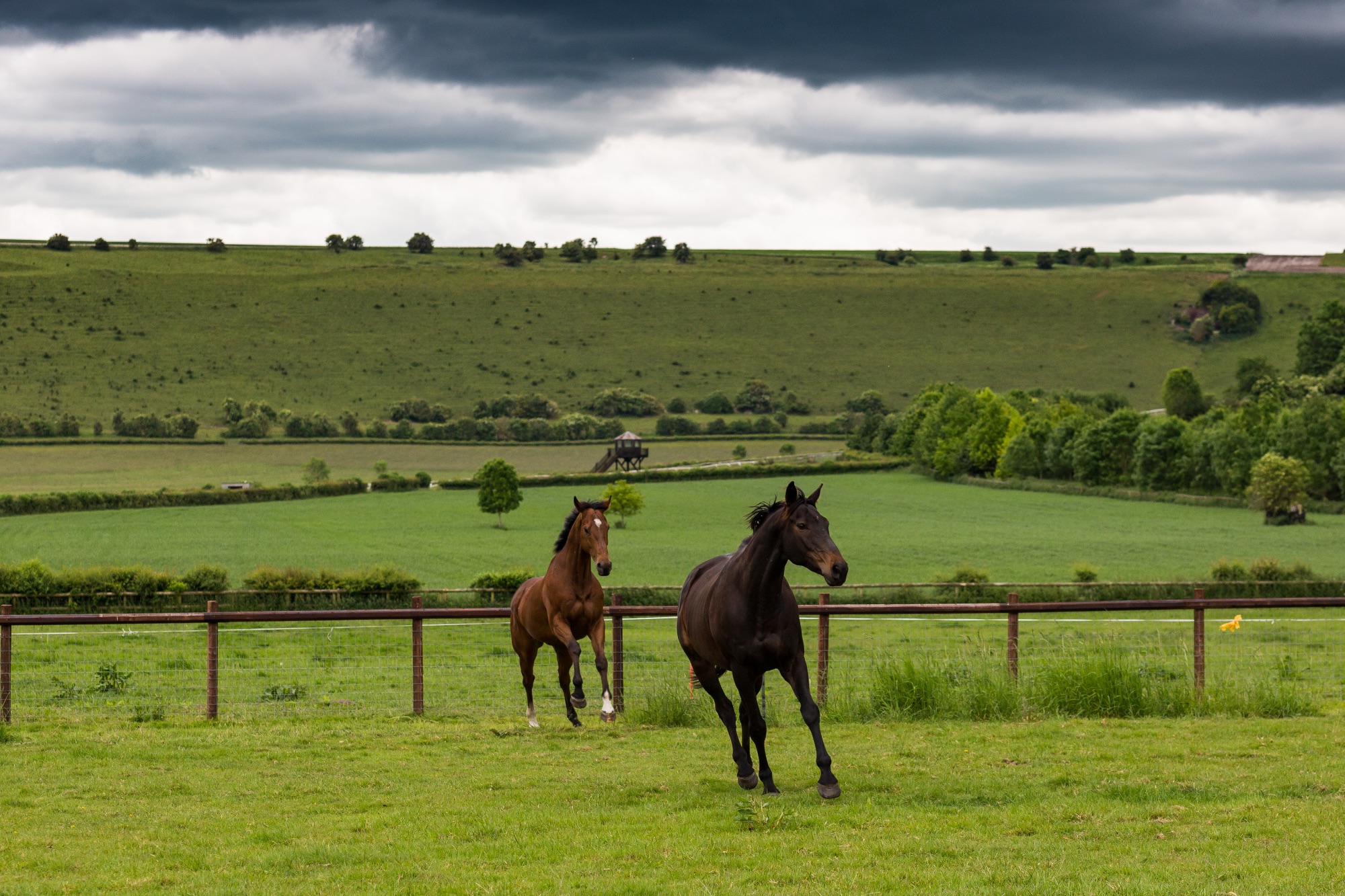 Covered eight-horse Belebro automatic horsewalker
The horsewalker is designed with the horse in mind, with large sections so that each horse is able to see out and see other horses. Belebro is a global leader and pioneer of safe horsewalkers. Every detail is considered and designed to create the kindest, safest and most productive environment for the horse.
The horsewalker track is wide enough for horses to turn around easily and designed for horses to be able to relax and move freely, encouraging them to drop their heads and walk in a positive outline. https://www.equinehealthcentre.com/belebro-horse-walker-equestrian-exercise-technology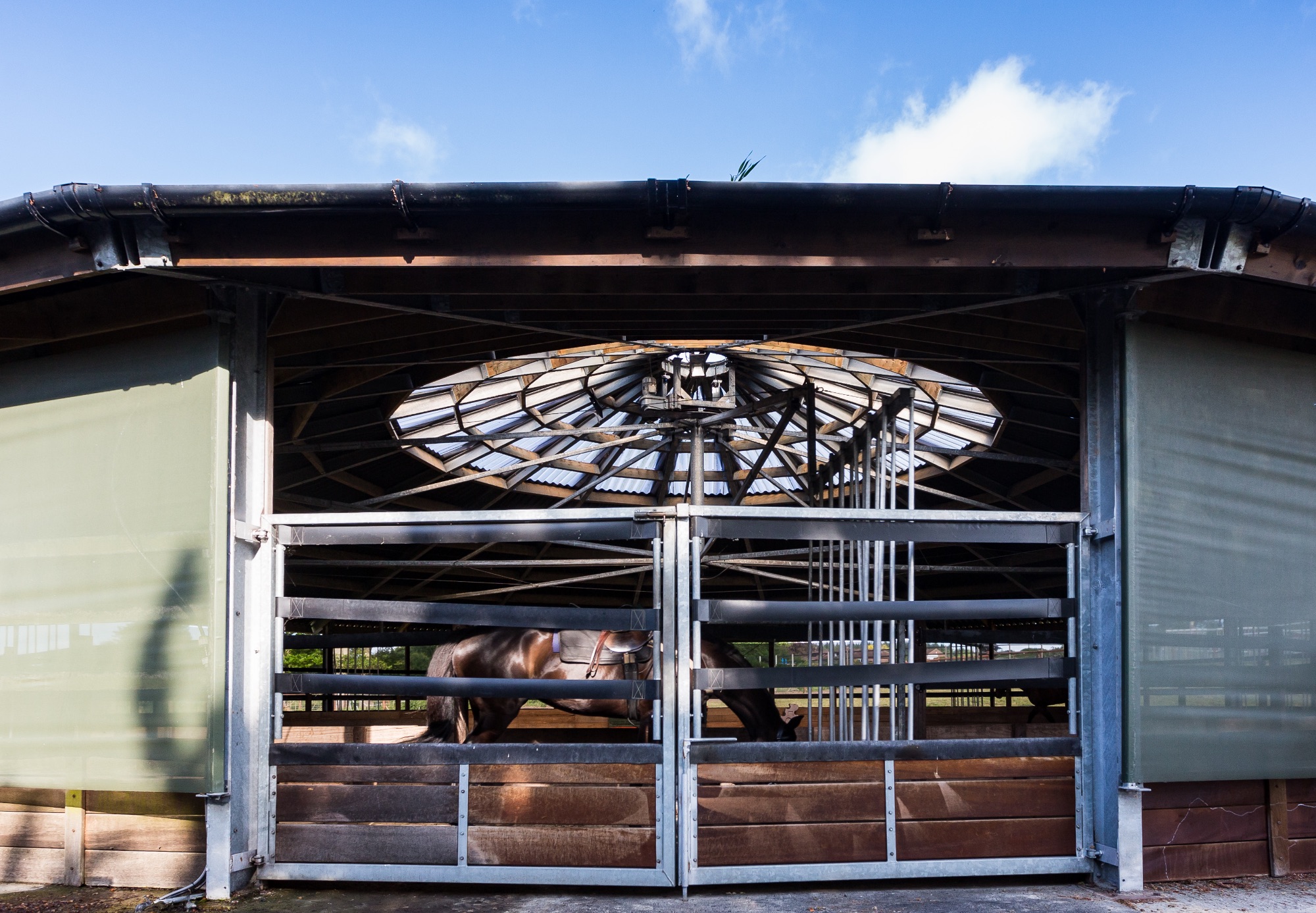 Indoor school
This school is an invaluable addition to the facilities at the yard, and allows the horses to have a varied routine that complements Simon's training methods. The top-class Equivia waxed equestrian surface allows Simon to work the string whatever the weather, lunging or loose schooling, with specialised conditioning work to build up muscle and top-line to help support the spine.
Simon also uses the join-up technique with all the horses in the indoor school. Together with this, the indoor school is a safe environment for breaking in young horses.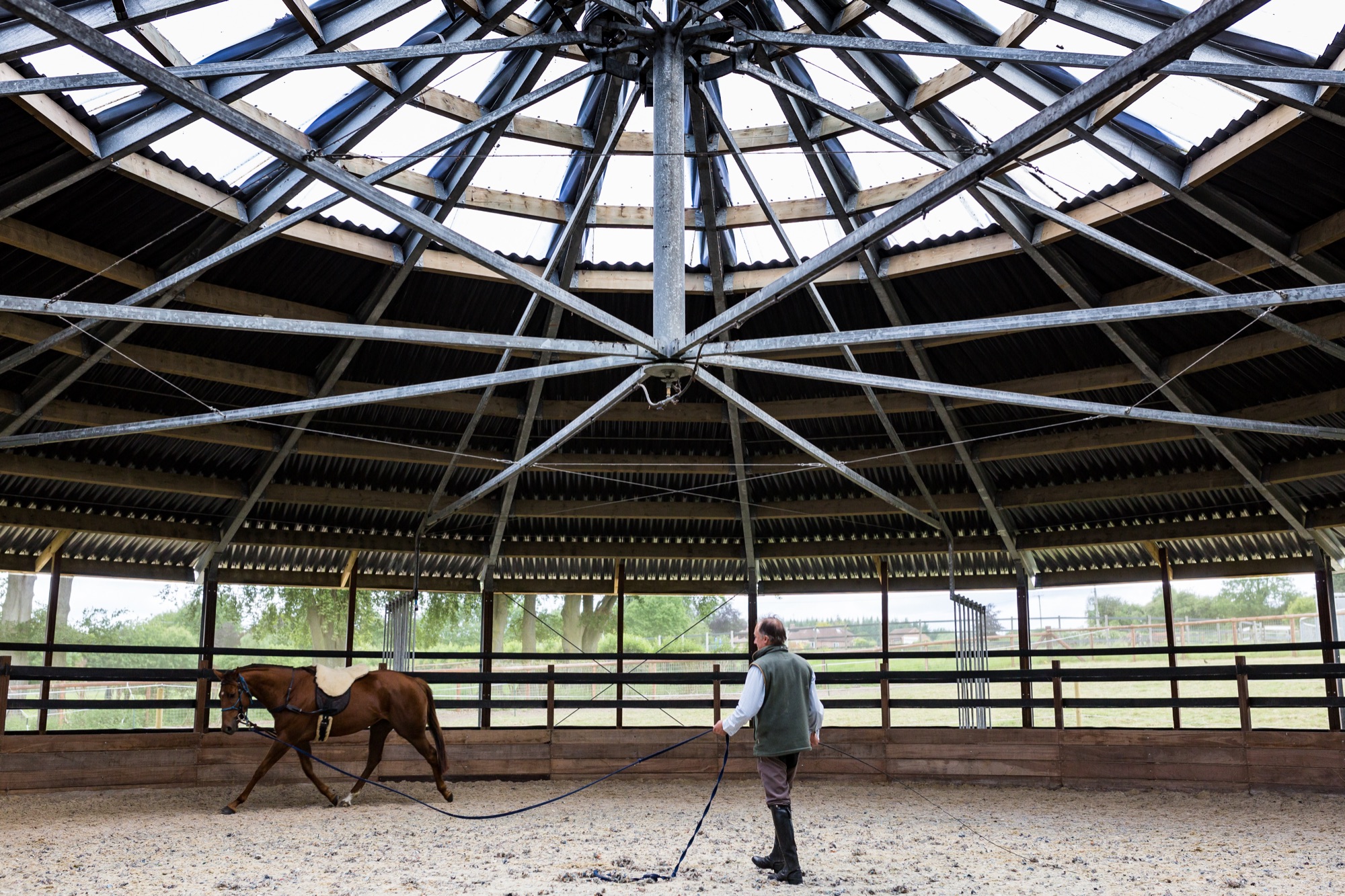 Albion saddles
Each horse is worked in an Albion close-contact general purpose saddle, which was recommended to us by a Master saddler.
In the past, Simon had the odd horse with a saddle-related sore back, but has not had any problems since making the switch to Albion. He has been using general purpose saddles on all the racehorses for more than 15 years.
https://www.albionengland.co.uk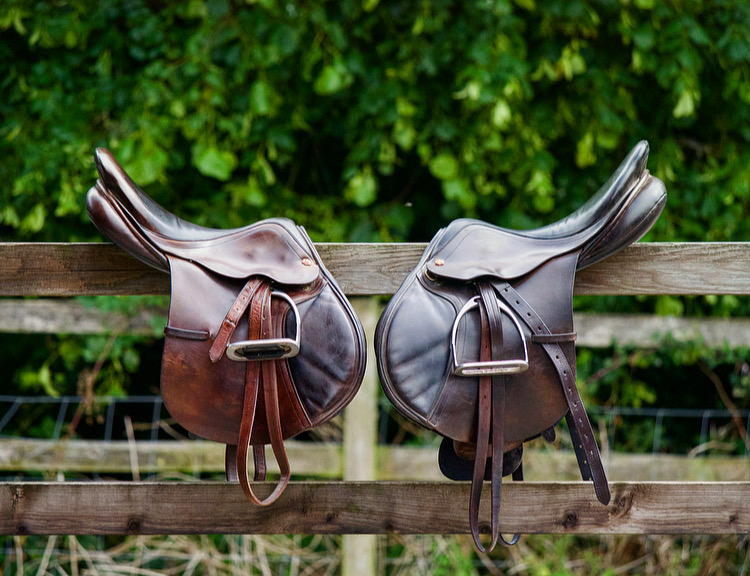 Haygain HG2000 Steamer
We steam all the high-quality hay that is fed on the yard in the largest of the Haygain steamers. It is a robust and thermally insulated steam chest that allows temperatures to reach more than 100ºC, which is vital for killing mould spores and bacteria in hay. It has been a vital investment on the yard to ensure the racehorses have healthy lungs and can perform at their best.
The Haygain hay steamer has been shown conclusively in scientific trials to kill harmful mould, fungal spores, bacteria and dust mites found in hay, and to remove the health threat from respirable dust. Steaming hay with a Haygain steamer reduces the incidence of Inflammatory Airway Disease (IAD). https://haygain.co.uk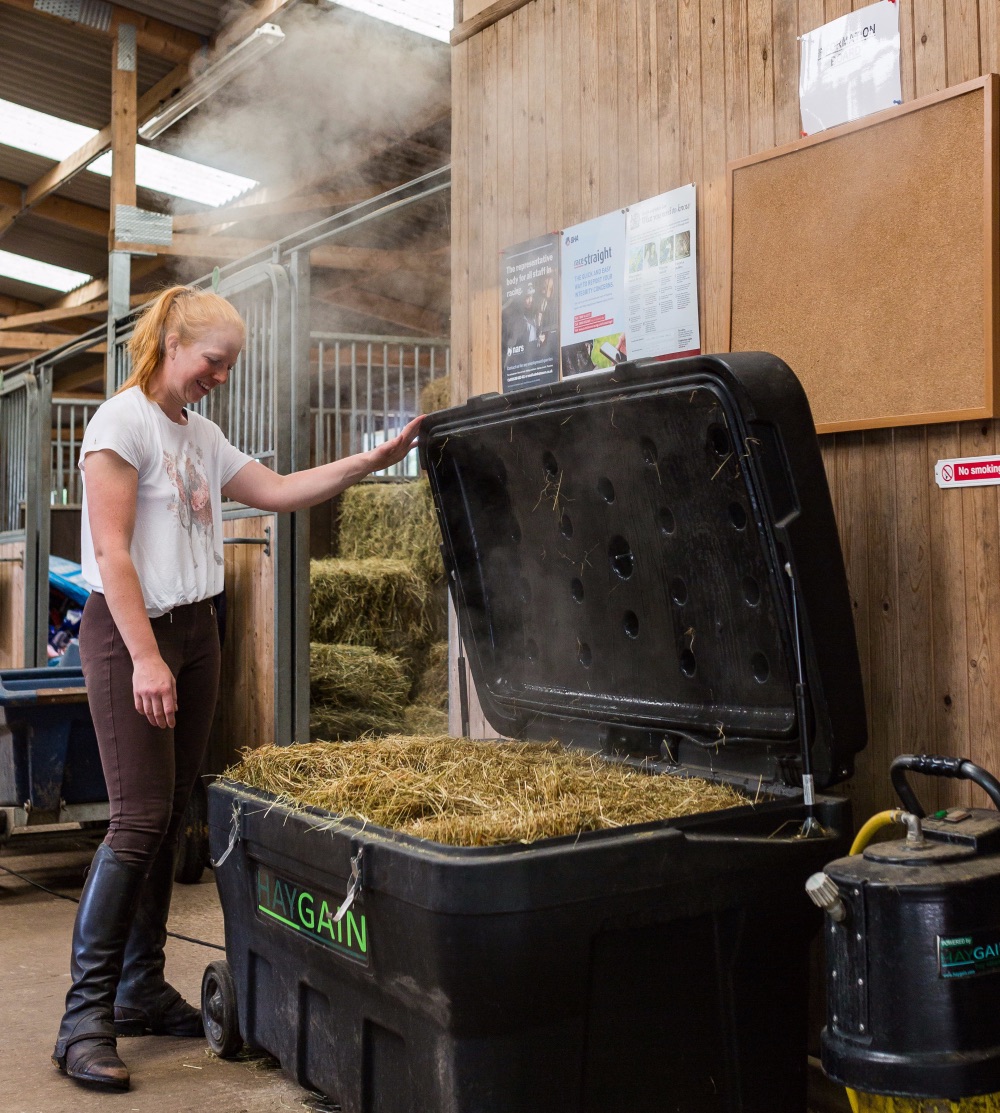 BEDMAX Shavings:
All horses are bedded on BEDMAX shavings when in the stables.
BEDMAX shavings are a 100% natural, dust-free horse bedding. We use BEDMAX because:
It has one of the lowest levels of dust and spores on the market.
The larger shaving flakes provide firm, resilient support, and the moisture content prevents hooves from drying out and cracking.
Made from fresh pine, the shavings offer unique antibacterial action against harmful bacteria and fungi.
A clean, supportive bed encourages horses to lie down and rest safely. It cushions hocks and other joints from damage.
The bedding is fully absorbent, meaning that there is less ammonia.
https://www.bedmaxshavings.com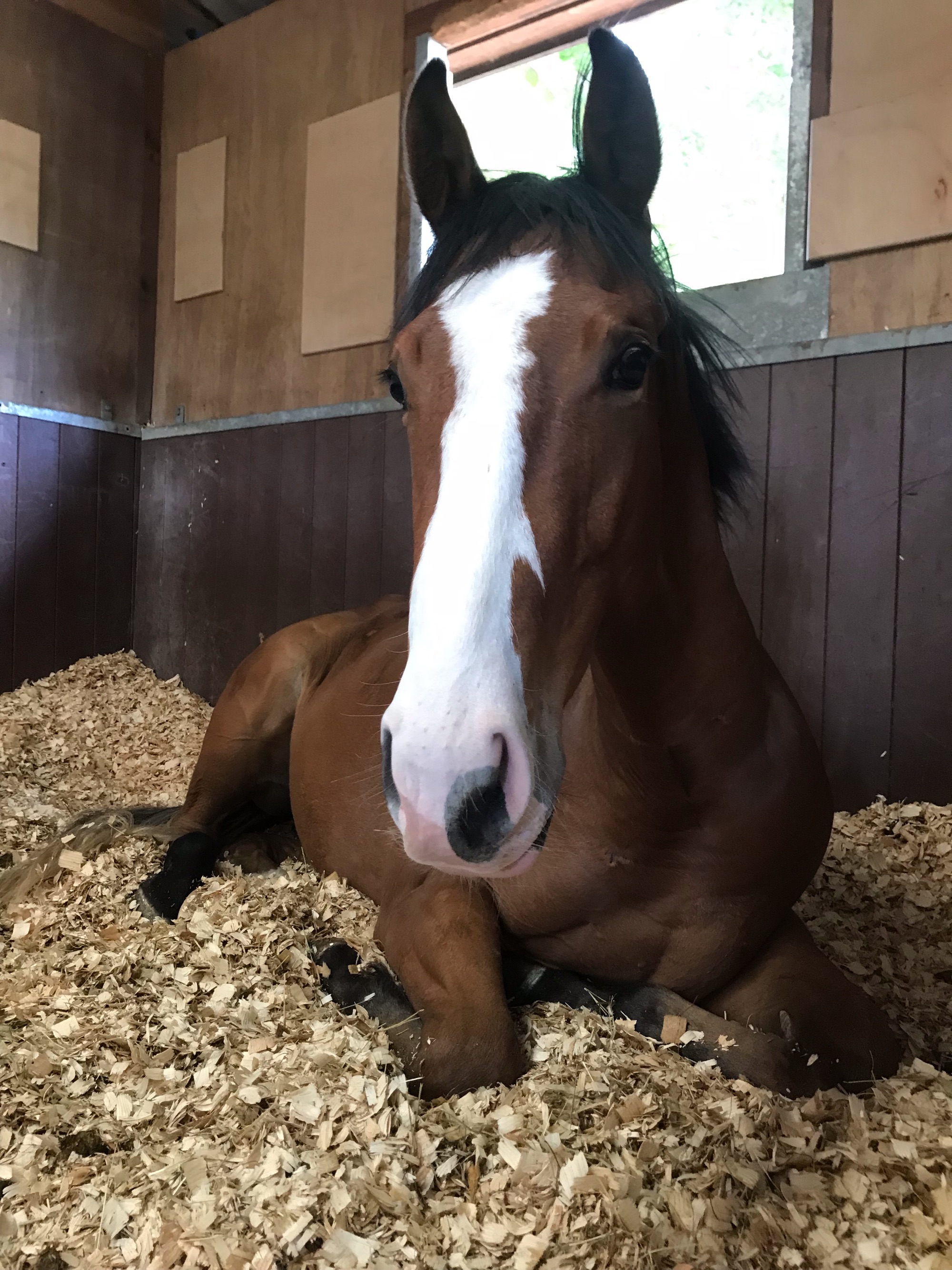 Premier Equine Rugs
All our horses are rugged-up in Premier Equine rugs. These thick, fully waterproof turnout rugs and inner stable rugs protect and shield the horse in the harshest of weather, allowing us to turn the horses out in the depths of winter.
Walker rugs are used for turn-out and stable use in the summer, as they allow full and free movement at the shoulder. https://www.premierequine.co.uk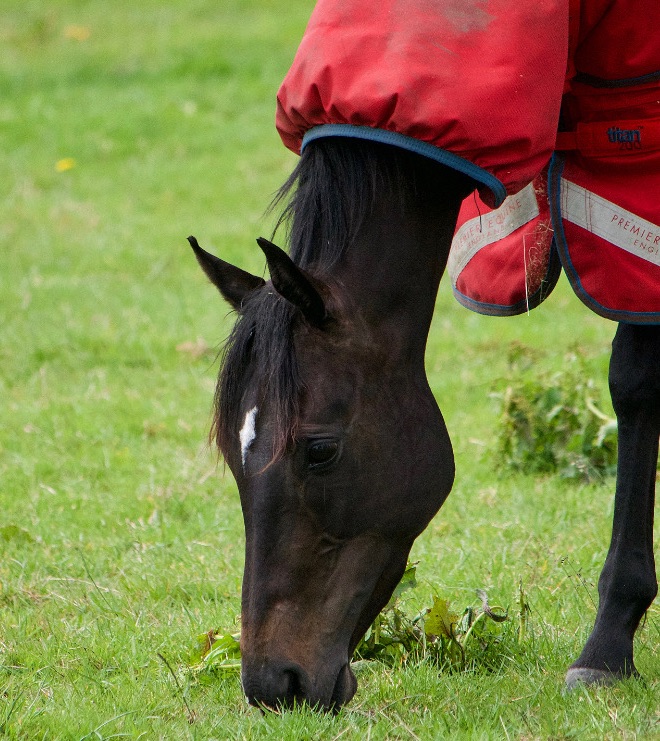 Flexineb 2 Portable Equine Nebuliser
The Flexineb system is a portable, completely silent equine nebuliser for delivering aerosolised drugs and natural therapies direct to the airways of the horse. The soft flexible mask fits over the horse's face and creates a good seal by tightening the strap around the horse's head. A good seal is important to maximise inhalation of nebulised drugs and natural therapies.
With the Flexineb system, 71% of the nebulised drug will reach the lower respiratory tract with the remainder reaching the upper respiratory tract & trachea.
It is a really useful piece of kit which we find very easy to use and the horses tolerate it brilliantly. In fact they seem to enjoy the treatment.
https://cdn.shopify.com/s/files/1/1144/4268/files/flexineb-brochure-EMAIL_3913645f-8c0d-41b5-89d2-5635b76a7638.pdf?18395344858140623911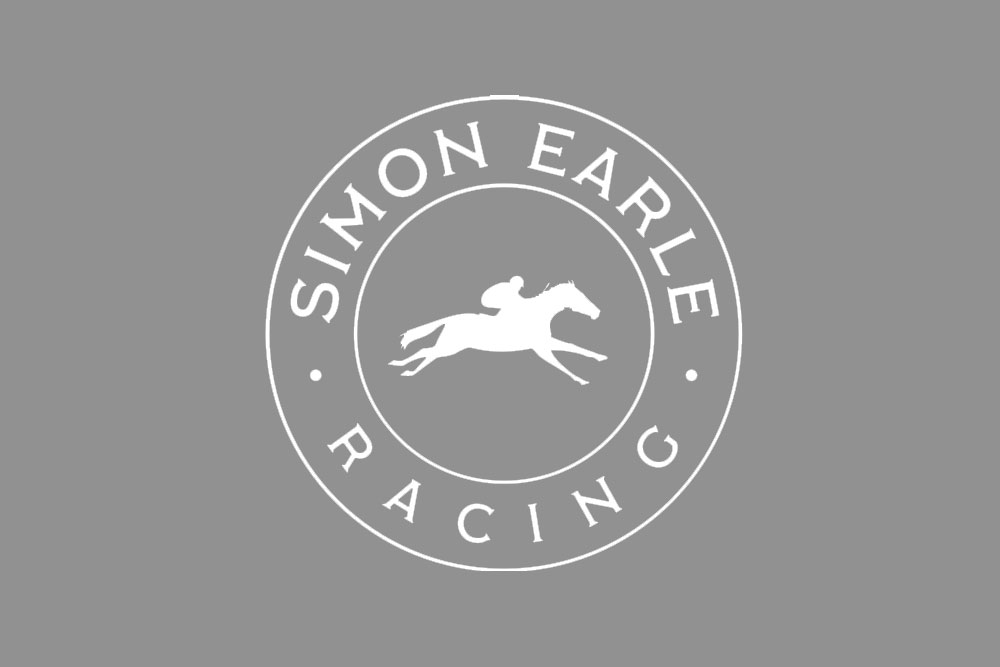 Centurion Therapulse IV horse rug
This is a battery-operated portable magnetic therapy blanket, which is suitable for treating withers, stifles, shoulders and backs. With three settings, it can treat either pain and inflammation, or be used to stimulate or increase circulation.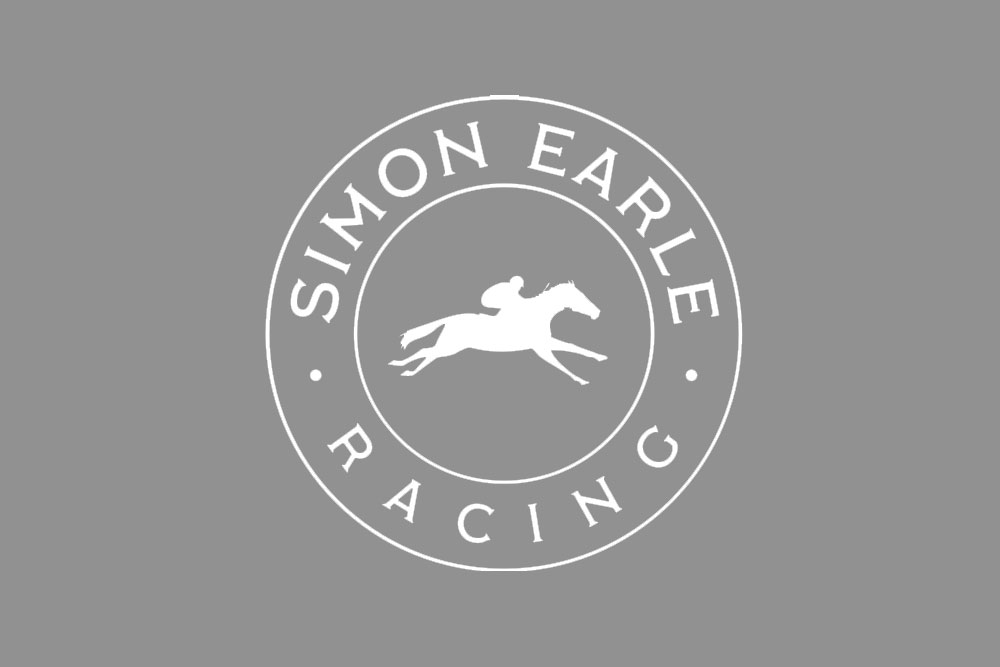 Salter Brecknell Horse Scales
We use these scales for weighing the horses accurately before and after racing, and sometimes in their work to see how their weight is getting on. It helps Simon to record the horse's winning weight so that he knows what he is aiming for in future seasons.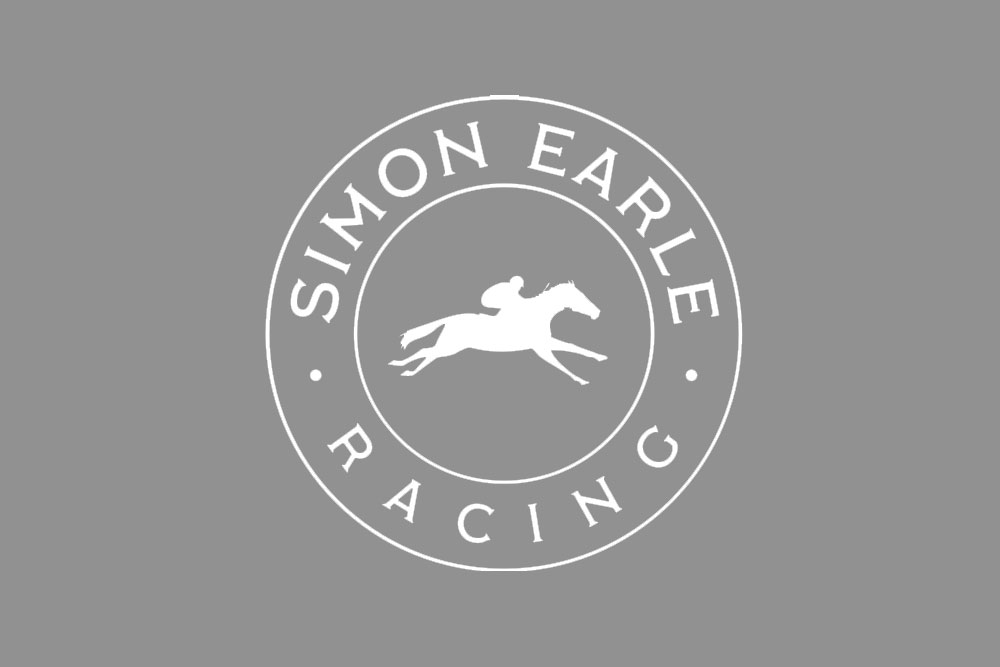 Volkswagen two-bay horse box
We have our own specially designed horse box with excellent padding and an inner partition that can be removed, enabling horses to travel loose when suitable.
The horse box is fitted with a camera, to see the horse/s when on the road.
An extractor fan maintains the correct temperature inside the box during travelling.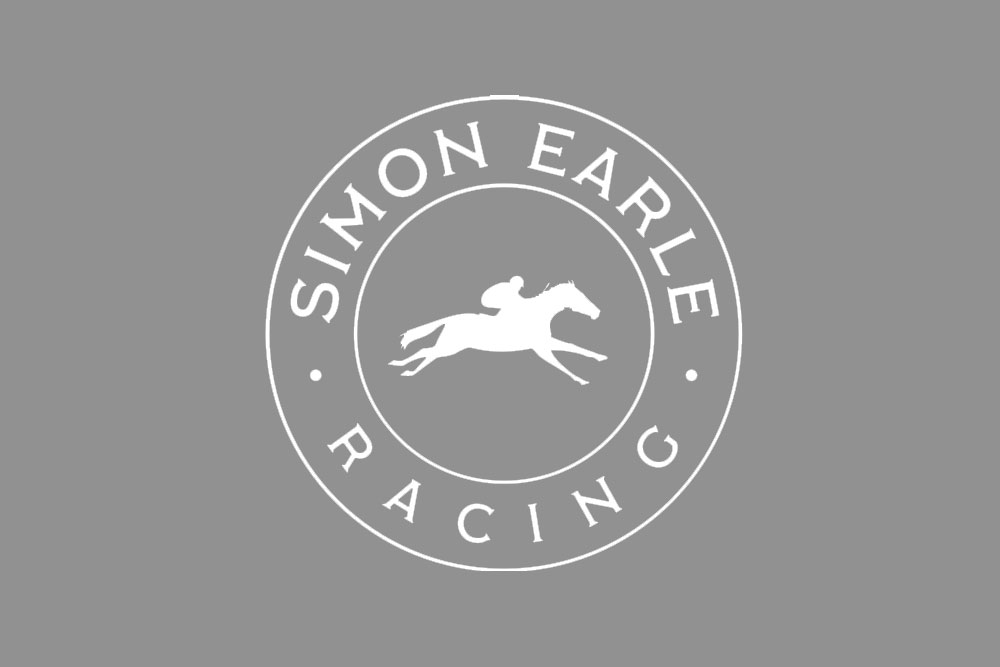 Use of starting stalls
Ideal for practising loading flat horses and teaching them to jump out before they run.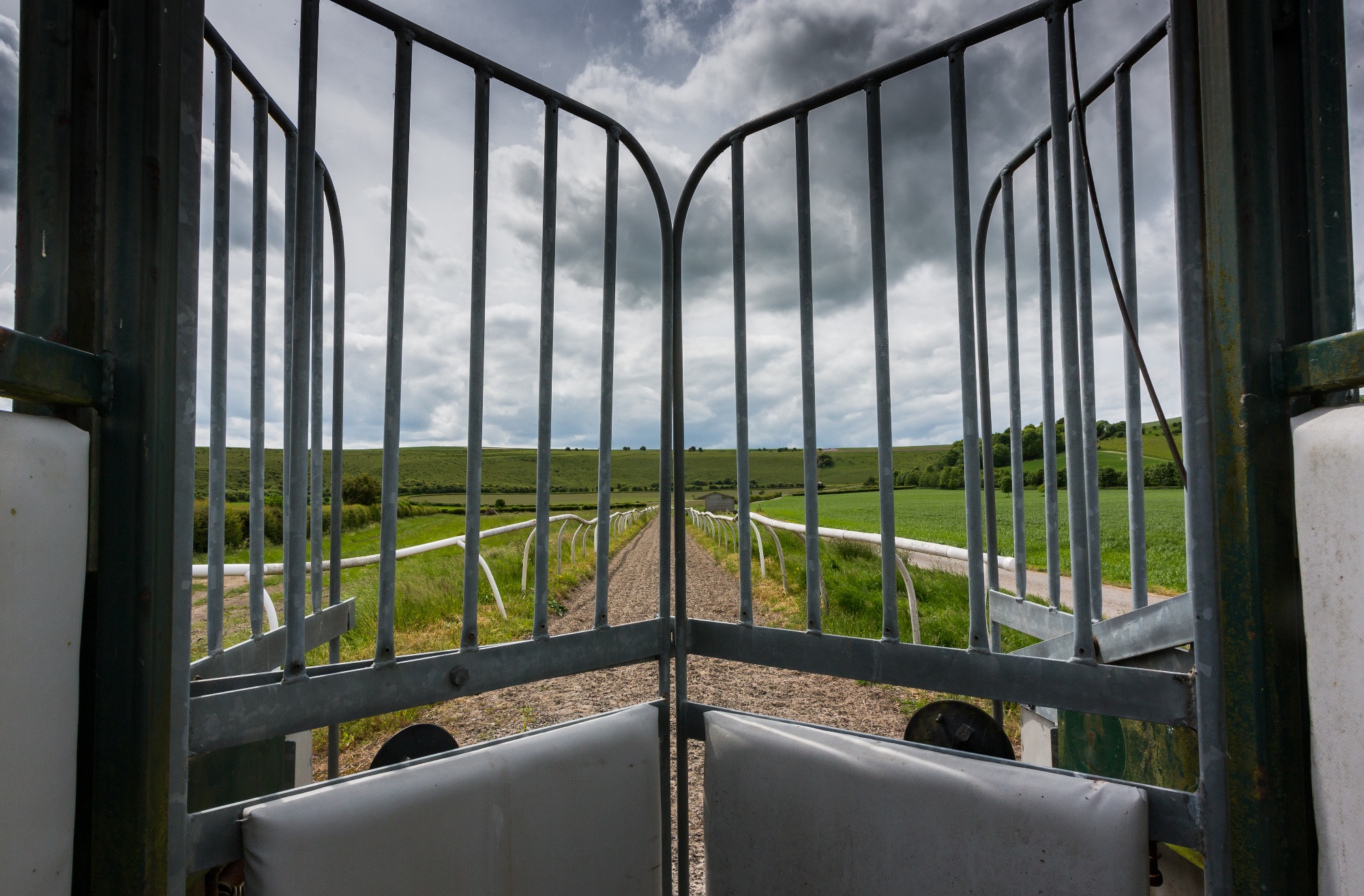 Use of hurdles and chase fences
Enabling the racehorses to be adequately prepared prior to racing.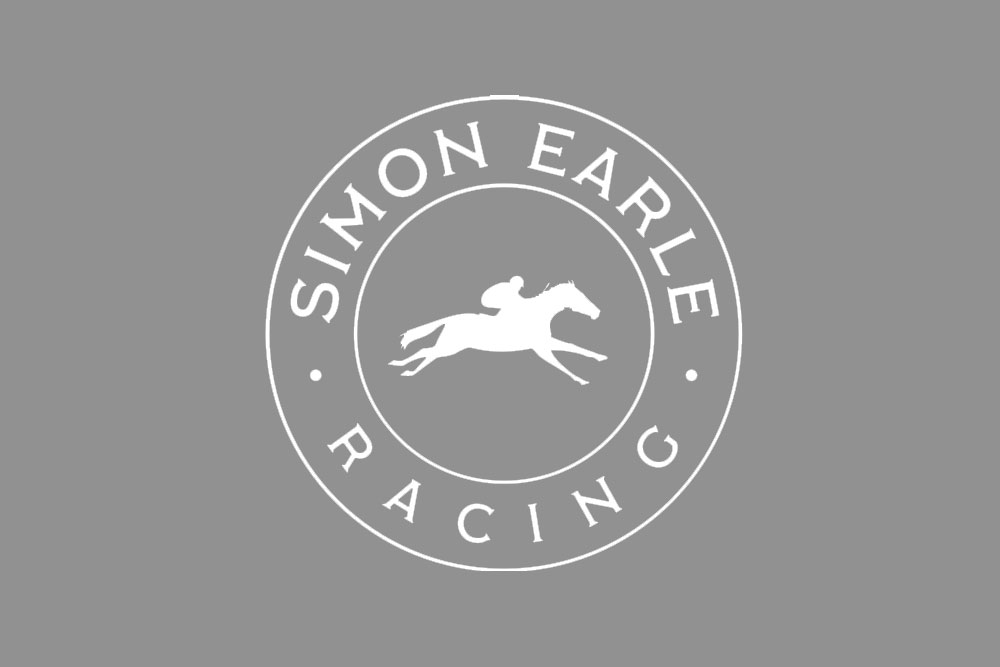 Use of outdoor school
Here we do extensive grid work using poles and show jumping wings prior to every race so the horse gets its eye in and really sharpens up its jumping technique. Any mistakes are hopefully done here and not on the racecourse.